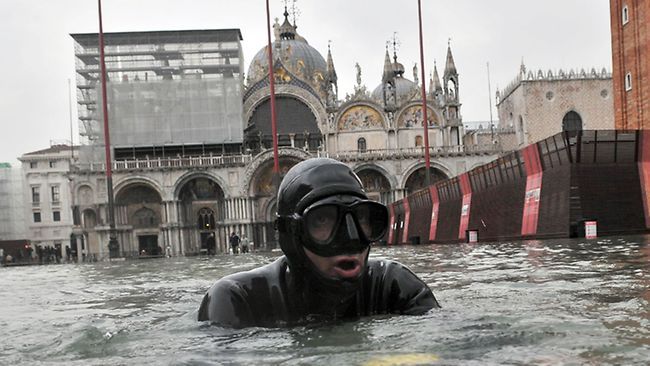 Bit of an odd title I know but at this very moment Venice is flooded. Not wet your feet type of flooded but you are much better off just walking around in bathers type of flooded.
The funny thing is ... at this very moment my parents are in Venice. In 140 years there has never been flooding in Venice this bad and my parents are there to witness it.
God I wish I was there, can you imagine .... obviously you would look and feel like a wet cat however you are seeing Venice in a way no one has seen in the flesh in a very long time.
In honour of my lovely mum and dad witnessing this I thought I would share my favourite media pics I found of this occasion!
PS. If Mr V was there I can almost guarantee he would be jumping off buildings and basically running a muck!