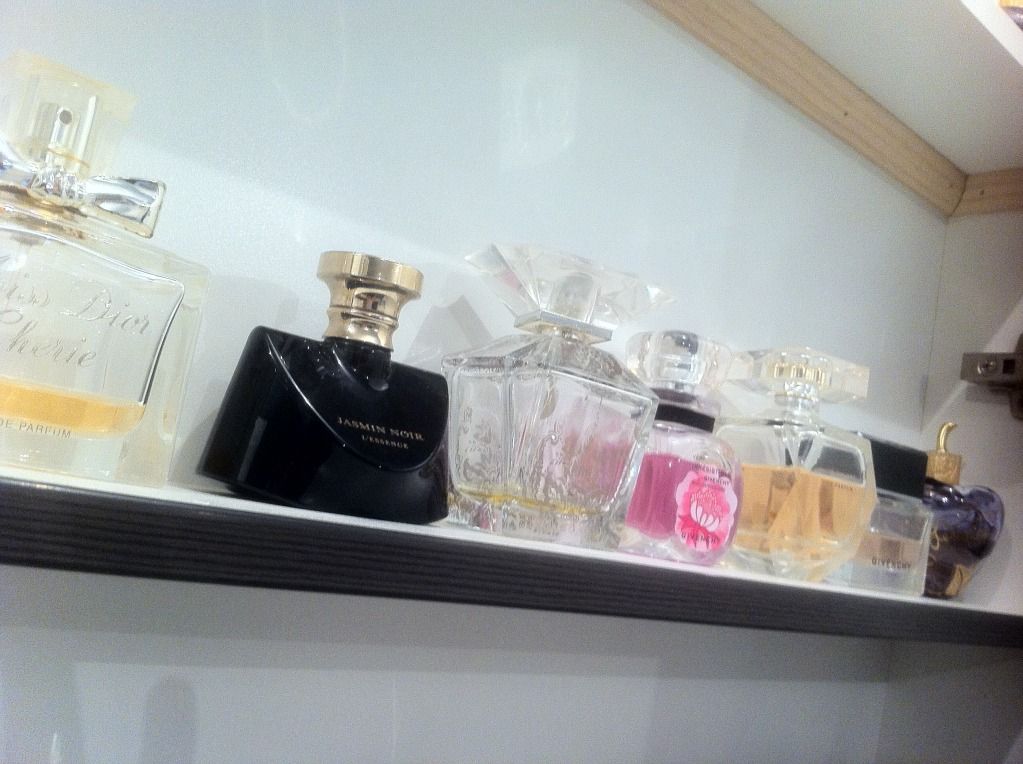 As the title says, its the little things that can sometimes cause you immeasurable amounts of happiness.
For the last ... 6 months the hidden cabinet behind out en suite mirror has only had 2 shelves. It seems a lit of a waste of space - 2 shelves in such a big area and yesterday to my delight ... hubby fixed it.
Have a look at my cupboard now ... I know its a small achievement but getting ready this morning I couldn't stop giggling. Nothing crammed together, nothing shoved into draws ... its perfect - all I have to do is paint the wood underneath and I will be set!