How many people feel that an entry rug is a must.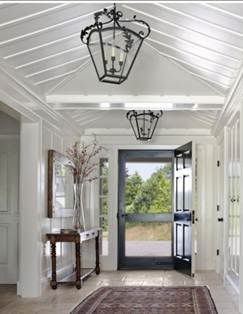 Here is my argument For a rug. It warms up the entry, adds a very important layer of "soft" furnishing and brings in another colour / texture option.
Here is my argument Against a rug. Its more work to keep clean and I'm really not sure if such a modern space can hold a more traditional rug
So I'm still really undecided - the other option obviously is to have a rug in winter to add warmth to the space and then take it away in summer .... So the question is .... to Rug or not to Rug?