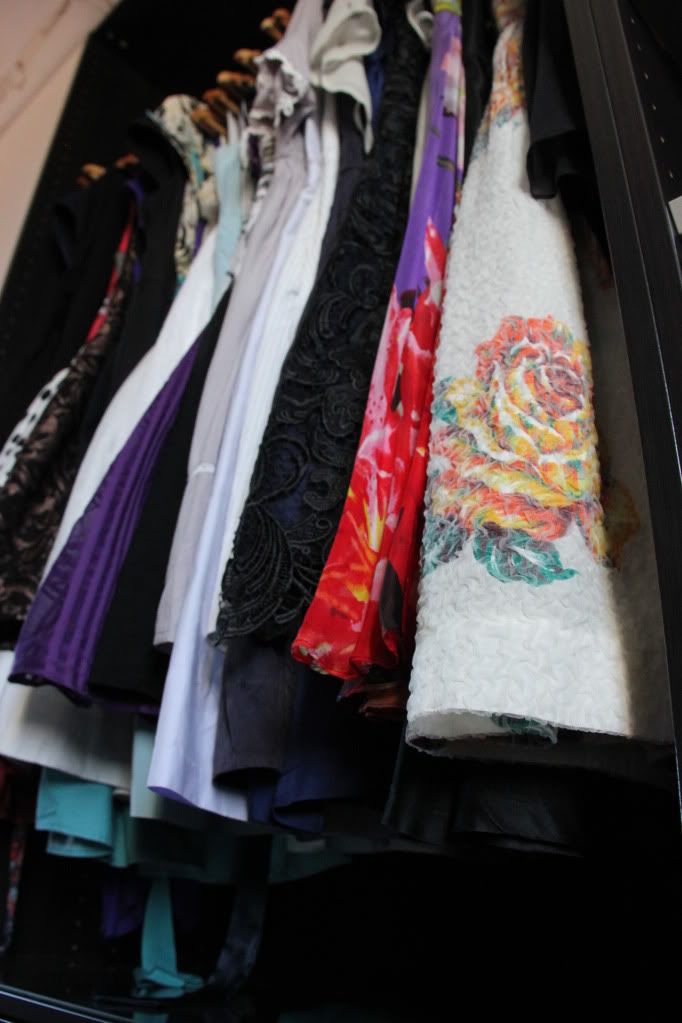 So I promised you some good pics of the dressing room and who am I to disappoint my favourite peoples ... I am so so so happy with this room. To be honest I cant seem to stop smiling as I think about how lovely it is to have such a well organised dressing room. I have lace and ruffles and heels on show ... I have space for all my clutches and although there are still a few finishing touches to find things are moving forward swimmingly. Its really rather pleasant to wake up knowing all of my favorite things are sitting happily behind my head ... properly housed and ready to be admired.
Can you not tell how happy I am with this space .... so let me start with hubby space. He has more than enough and has decided he might own a few too many t-shirts.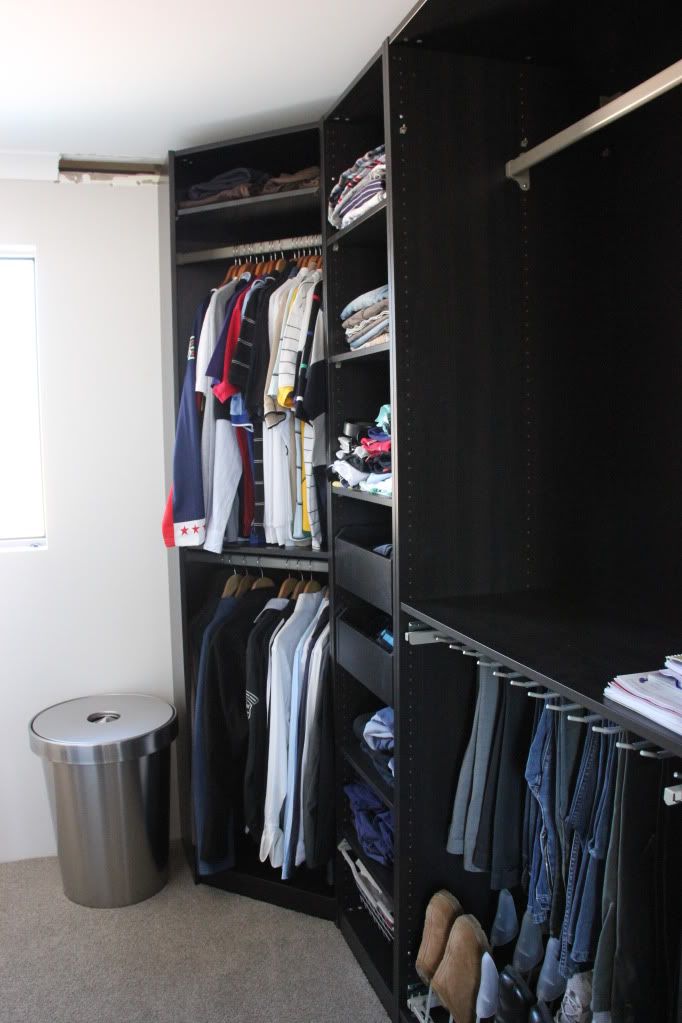 Now for my shoes ... oh yes, I am well aware I own too many pairs of shoes and you know what ... Call me silly but shoes make me happy ... having shoes on show make me even happier!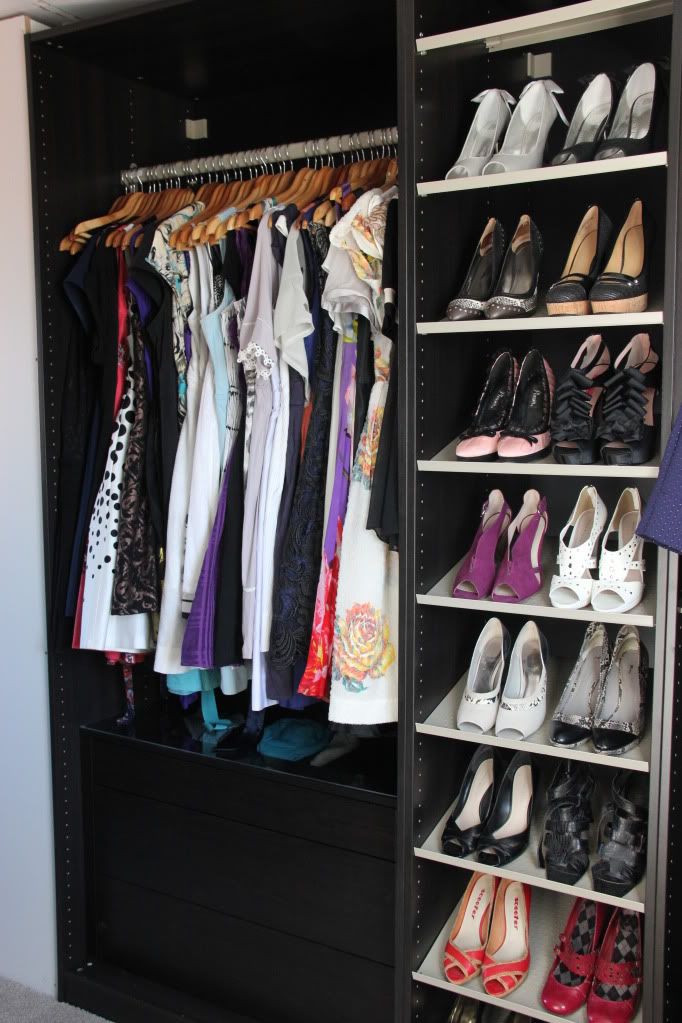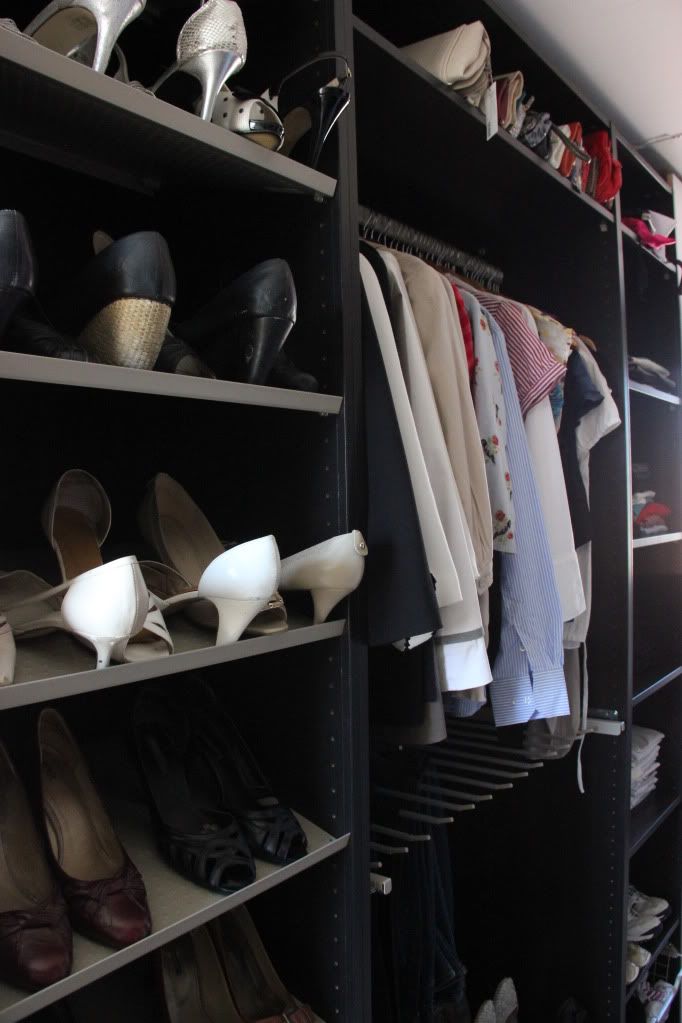 And finally my dresses ... to be able to look at these every day and know that they are more than happy with their new home gives me shivers - how can you not be happy with a wardrobe like this?