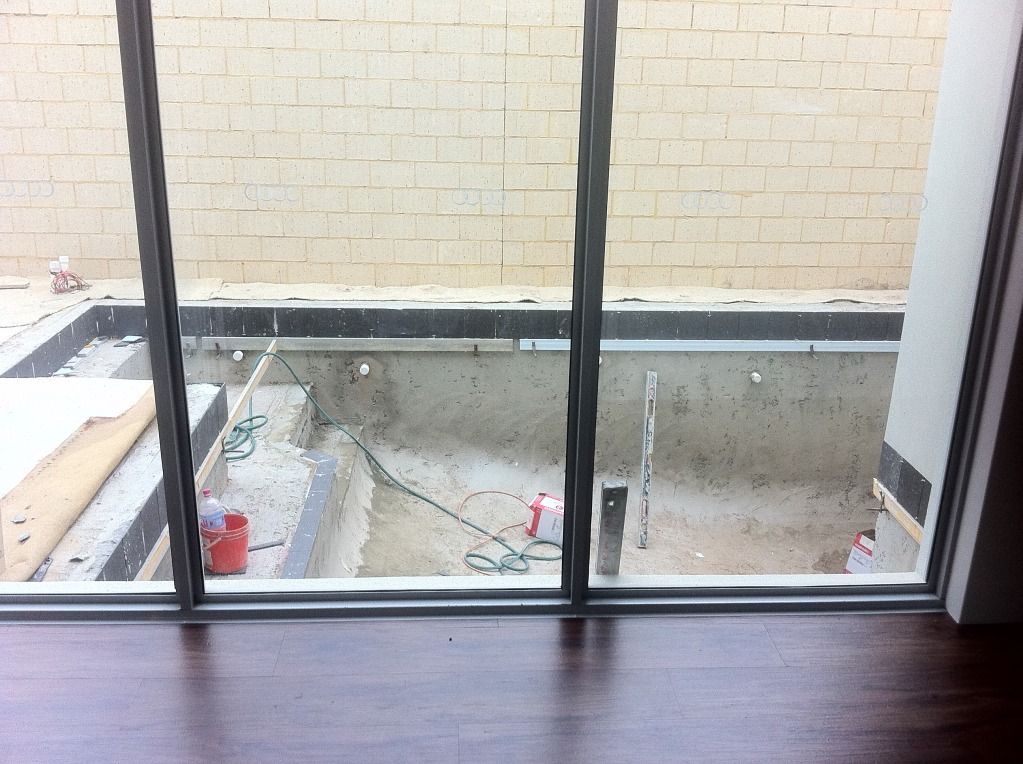 For the past few weeks we have been battling quite painfully the pool company about a colour. Today we have very exciting news to relate.
The war has ended. No sides have come out a clear winner ... the pool company will now have to wait until next year to complete the pool because of delays and we will have to pay a bit more money in order to get something we are happy with but at least things are finally moving forward.
So we have come up with a specialised colour with a wonderful company called Gemtex. Its a mix of these tiny little glass beads and quartz. At first we brushed this colour off as being too blingy however after talking it through with them we are going to use the darkest quartz mix possible and a very high ratio of black glass to clear in the hopes of getting us what we want.
Saying that there are very few pools done this dark so its going to be quite interesting to see how it all comes out.
Win number two is once we are off we are really off. The pool tiles and headers are going on this week however this will all freeze until we come back when they will finish this off.
Excitement plus in the Vintage household today. Progress .... when hard won is sweetest of them all!