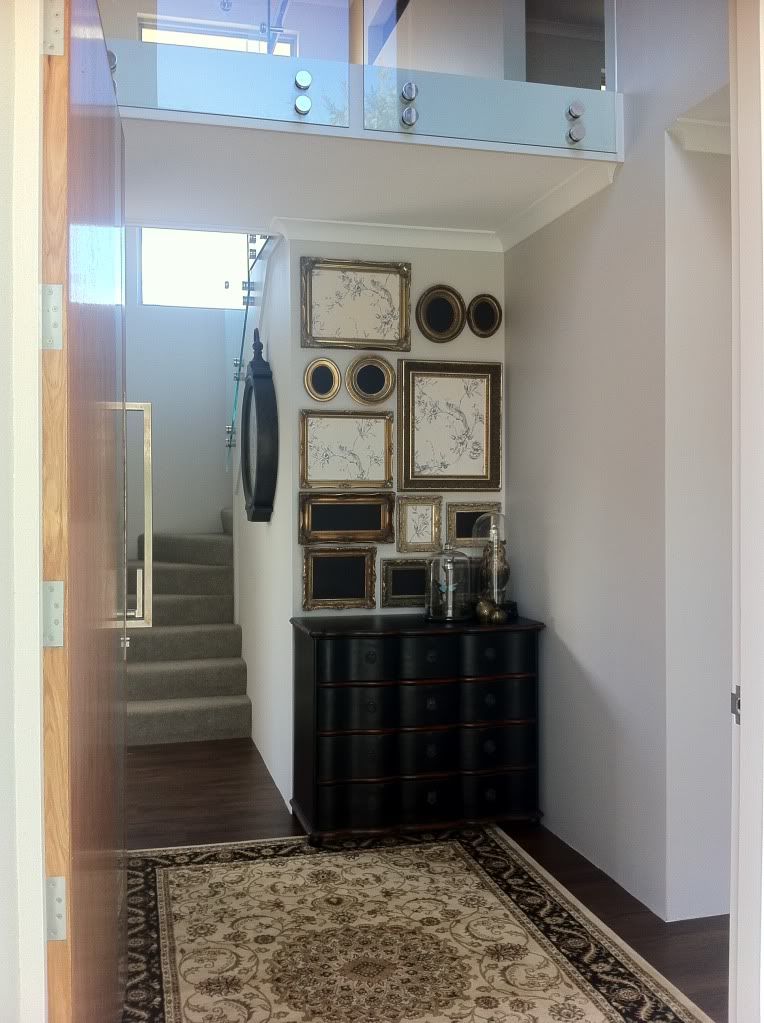 These frames are going to be the death of me. I think the problem is that I have been agonising over them for so very long I just want them to be perfect.
So take three on the gold frames .... I have now used a textured wall paper and painted it the same colour as the walls. Hopefully this will soften the look somewhat .... god I don't know. Its all so hard ... How on earth do you make decisions like this and know they are right ....
So its out there now .... I need your help. Do you like the patterned wallpaper of the barely there look???