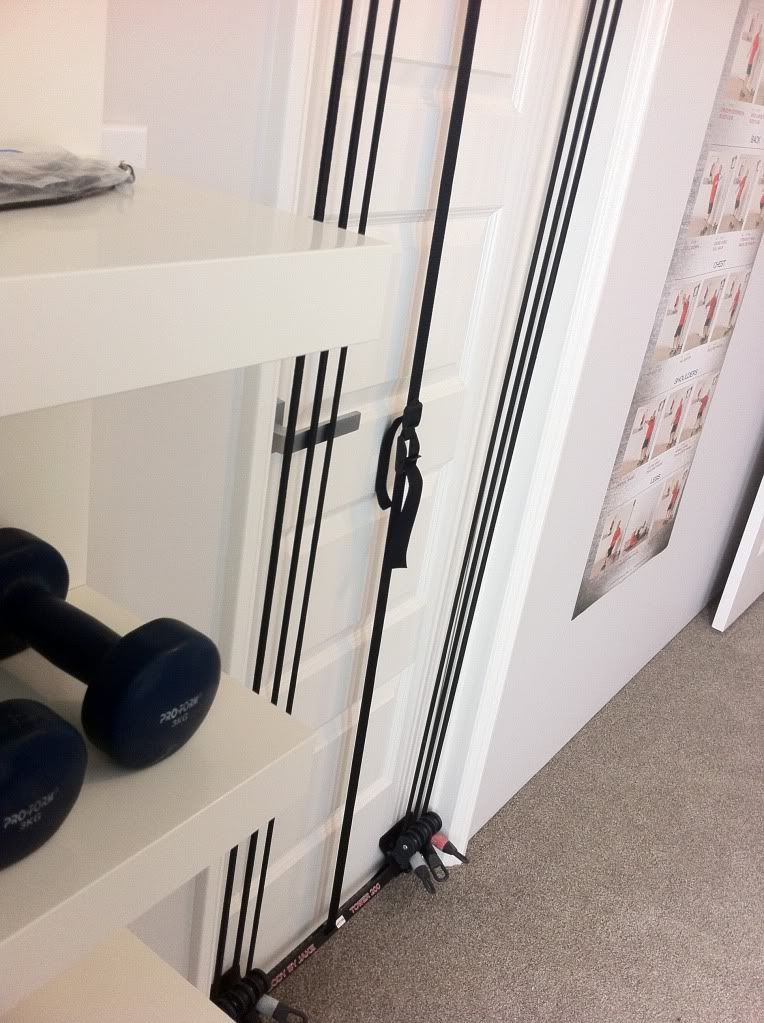 In my opinion a home gym should be a place you really want to come to so for me .... it has to be pretty.
I have just started putting ours together and already I'm in love with it!
Pretty billowy curtains, lovely storage options and nice soft light make this a place I'm starting to want to come to.
It still needs something motivational but I truly think I'm getting there!