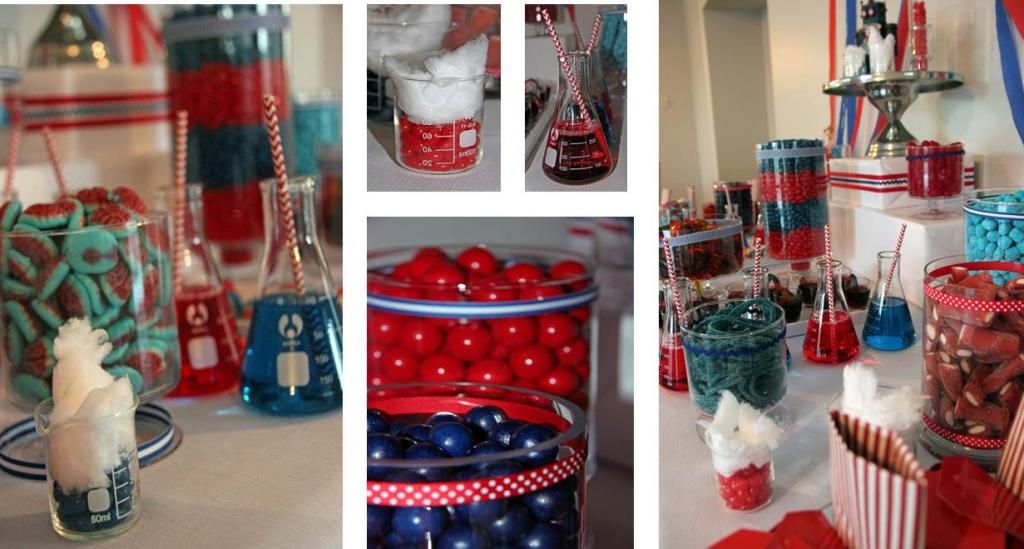 I have had a truly fantastic long long weekend thanks to Anzac day and also the benevolence of my boss!
During that time I managed to get creative and put together a blue and red Science inspired Candy Buffet which I am really quite proud of ... the only problem is by the time I had it perfect the light was wrong for photography.
That's right, I have the table perfectly set up but can't take any photo's. I find artificial light just doesn't do this type of thing justice so I have tried to race home every night to catch the afternoon sun to no avail ... winter and the early darkness is just not agreeing with me ... so now I have to try and protect my table from Tilly the Terror until the weekend when I can FINALLY get the photo's sorted.
Here however is the few photo's that did turn out ok .... enjoy and happy Tuesday everyone.