That's right, I am tantalisingly close to having a fully paved alfresco area.
Let me firstly say my amazingly husband is one talented individual taking on this project. Let me then say I may have picked a rather difficult product to work with. Firstly, its bloody heavy and I would know having personally moved 2 pallets of these things from the front of the house for darling hubby.
Secondly, as a natural stone it not the same repetitive size having slight differences in each and every paver.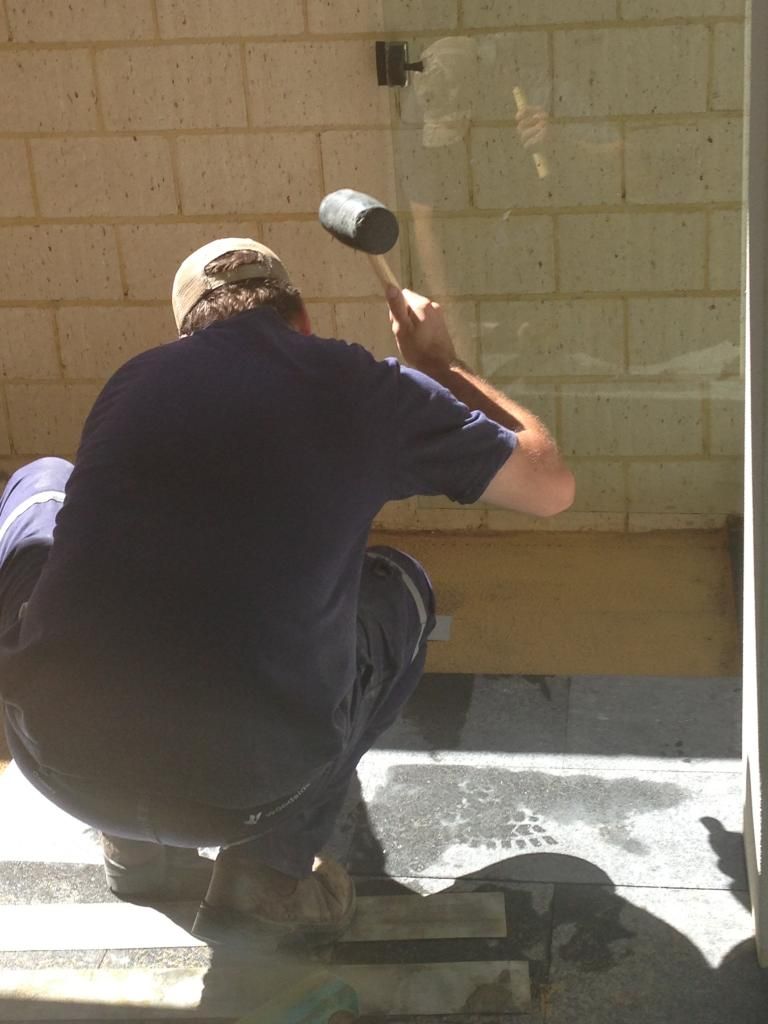 My husband is cursing me over this particular choice and it has taken three times as long as normal run of the mill paving but I hope you can agree - this stuff kinda rocks ....
Its textured and natural and has such a lovely feel to it under my feet.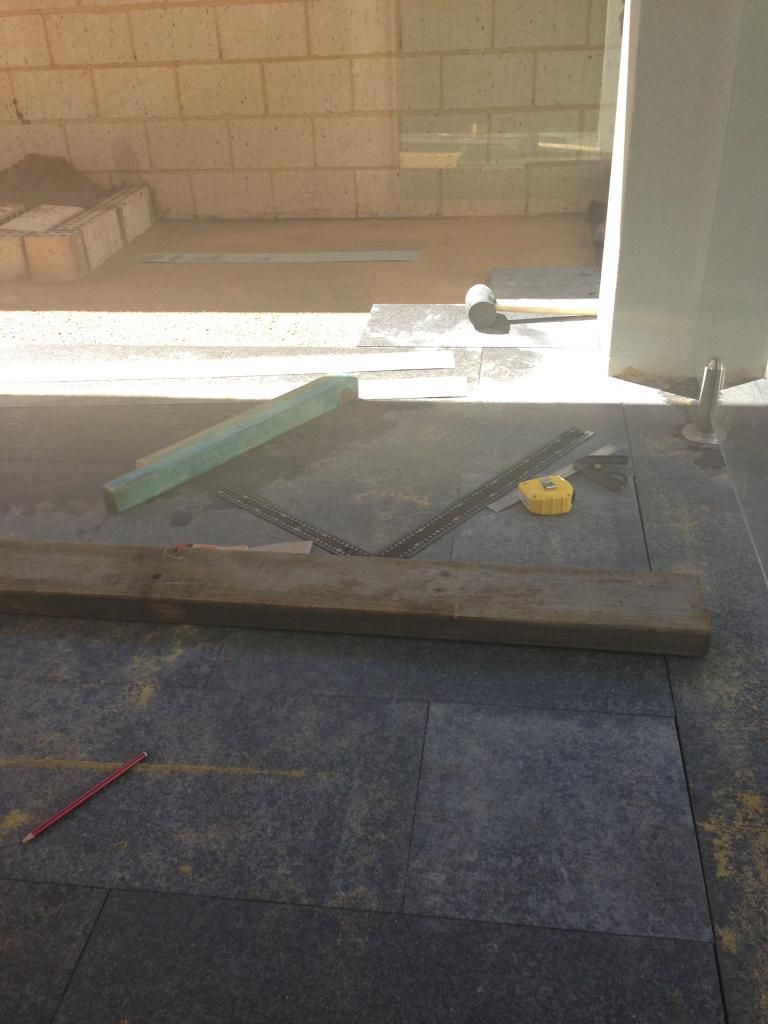 I promise to provide better pics soon but for now .... behold "THE PAVING"