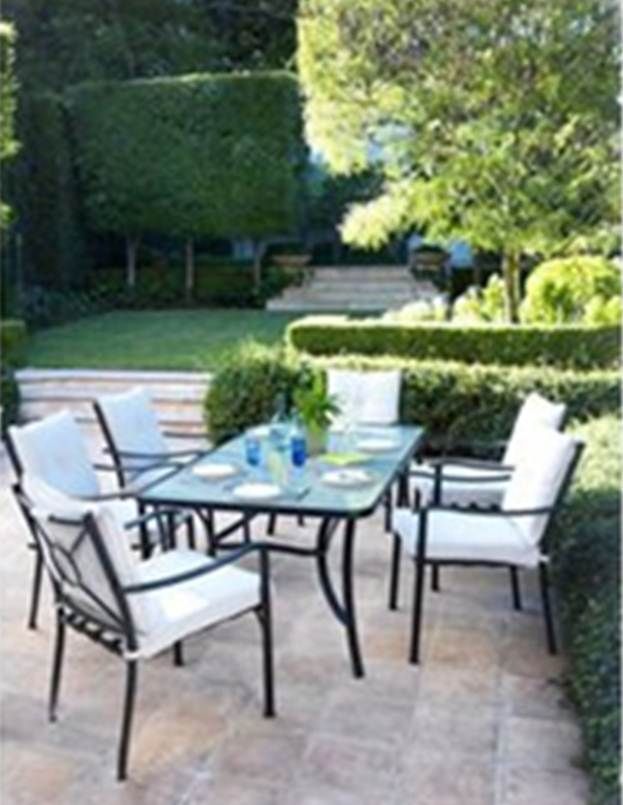 Lately we seem to be spending an inordinate amount of time discussing out plans for our outdoor area. Its amazing just how much needs to be considered before actually making a move - provisions for lighting and retic ... how high do we want this step to be, how many chairs do we want to fit in the outdoor table.
Speaking of chairs - over the weekend we found ours and proceeded to make a decision and hit the "sold" button.
These heavenly little beauties are from Masters and are simple and elegant and oh so comfortable!
Obviously no table or paving as yet .... carpet seems to be our preferred mode of outdoor flooring but we will get there, one item at a time!