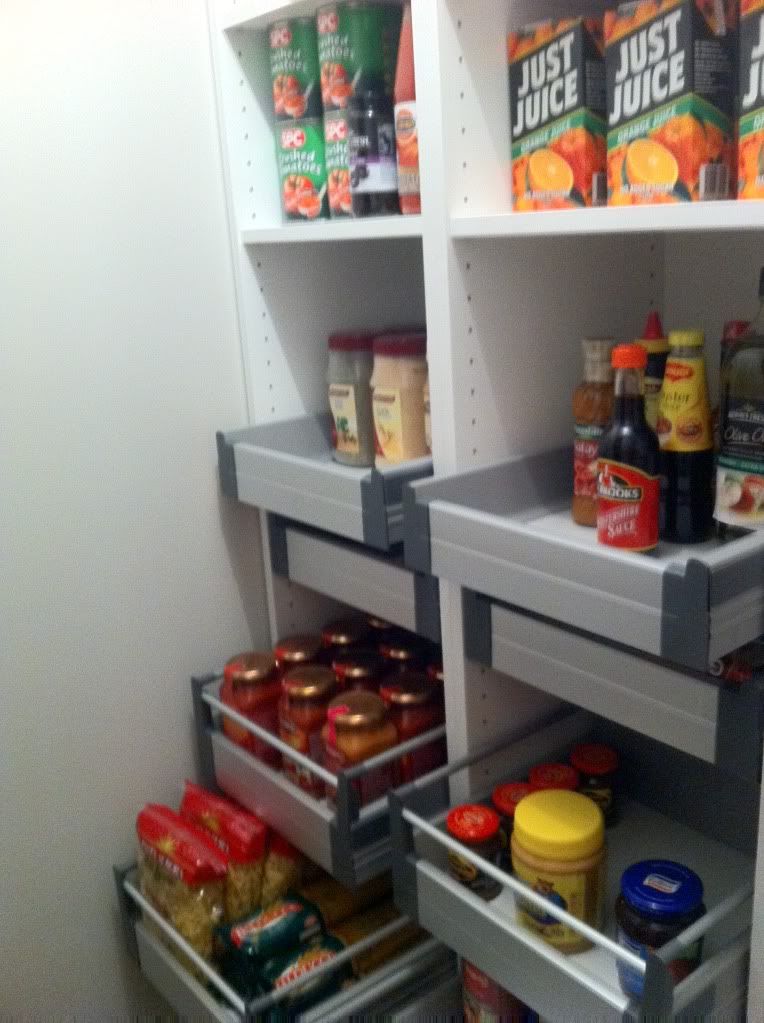 I am aware that at the moment my blog is a little bit boring. It seems that there is very little eye candy or creativity at the moment ... mostly its just practical behind the scenes stuff that ... to put it plainly isn't pretty.
I am desperate to actually start putting together beautiful spaces and introduce you to lovely new things I have found but for us .... practical and comfortable just have to be put first. I can live without a lovely chandelier in the entry, what I cant live without is an air conditioner.
So yes, I am aware it sucks and I'm trying to make it as .... least boring as I can but hey ... so introducing you to the very beginning of my pantry .... may you love it as much as I do.