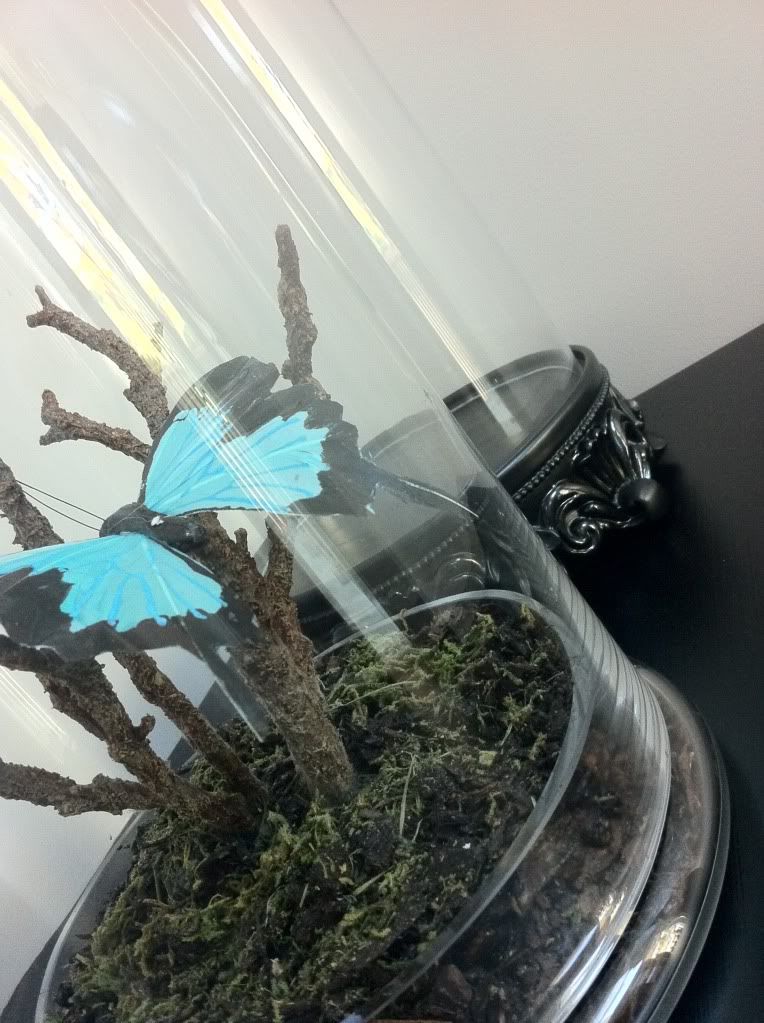 Taking inspiration from the owl picture I showed you last week I sacrificed my weekend with a shopping trip.
One thing I have to admit I do love about building a new house is the shopping. How can you go wrong with shopping?
So I have 2 lovely glass domes, one is full of lovely earthy moss, sticks and bright blue butterflies, the other patiently waiting for me to decide the best way forward...