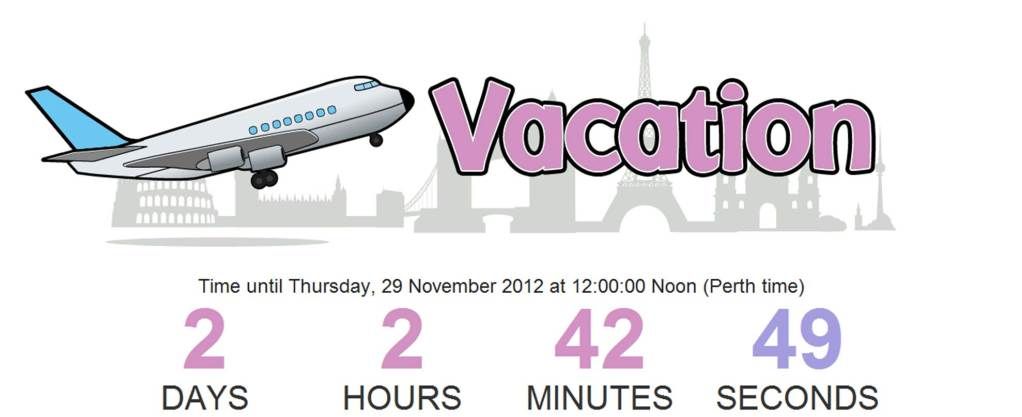 I am so close to getting on that plane I can almost taste the champagne.
There is one little stress left before we can get on that little plane and if I'm totally honest it might be my fault. Hubby fly in tomorrow, Wednesday 28th November at 6.30 pm, we fly out to Europe Thursday 29th November 12 noon.
My problem, chopper, helicopters, flying bricks .... are notoriously unreliable. Last year hubby flight was delayed at least 3 out of the 7 trips ..... problem, right now - tomorrow we really can afford the delay. (picture me laughing nervously right now!)
I am totally prepared to admit I booked the flights, I knew the risks but thought ... what the hell, I don't want to waste one day on the off chance the chopper is delayed. Now thinking back ... perhaps, maybe, it might have been wise .... to wait that extra day, but I didn't so now I am waiting and frantically scanning the bureau of meteorology for good weather!
So I am counting down not only until we step foot onto the plane but more importantly .... until hubby steps foot onto WA soil!
Cross your fingers with me my friends, its going to be a stressful 24 hours!