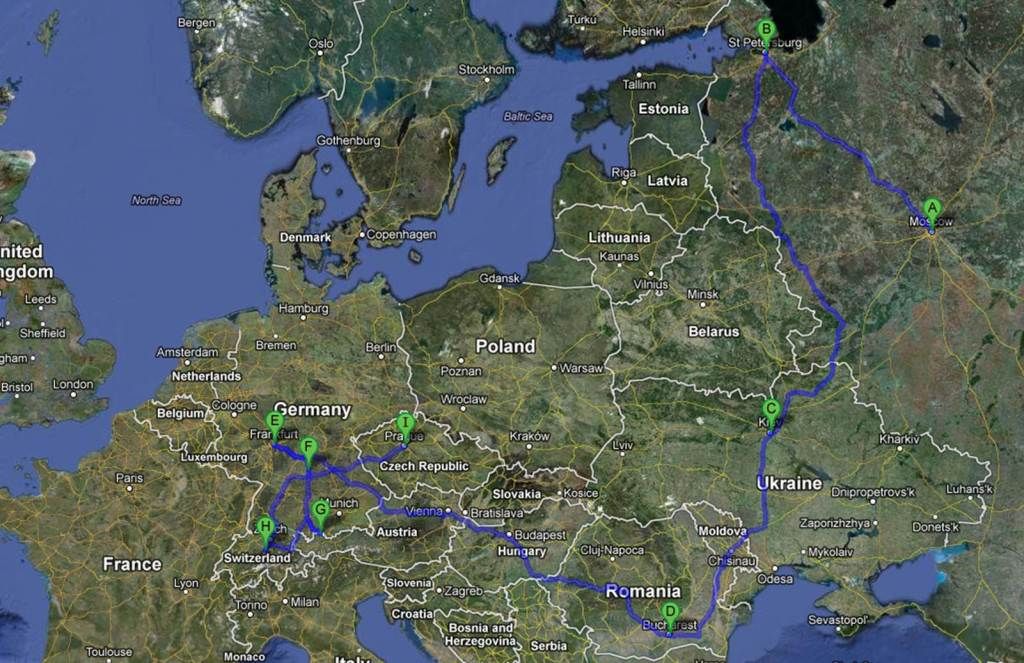 Well hello and happy Monday to all. It was, of course a busy last weekend in Australia for the year, last minute running around, catch ups ... I could just go on and on - however instead I thought I would give you a short overview on my trip and the amazing destinations I will be telling you all about over the next few weeks.
So we fly into Moscow .... Beautiful ...cold Moscow -5 degrees today. Oh the joy!
From there we take the train to St Petersburg .... so much to see and do, again more cold!
We then fly to Kiev ... Hubby's choice where we visit a Soviet Missile Silo and Chernobyl
From Kiev we travel to Romania where we meet a university history professor who will show us around
We then travel to Frankfurt where we meet my mother and start on our Christmas tour of the black forrest
We end the tour in Lucern where we have elected to stay a few more days exploring Switzerland
Finally we travel to Prague where we will be celebrating new years before making the long trek home!
There you have it - 7 sentences summing up our trip .... may it be as easy as writing this was!