I was so excited to finally experience this particular city. God I was excited and while Moscow wasn't everything I had dreamed I was secretly crossing my fingers it was going to be everything I had hoped.
Now obviously we are up a lot higher here so it was darker a lot longer. It only really started to get light around 10.30am and so the beginning of the day was a lot like the above picture. Dark and moody with this deep blue tinge.
We got our first glimpse of the Winter Palace across the river .... the frozen river and while dark you could almost hear the ice creaking and cracking as the currents underneath pushed the ice above around.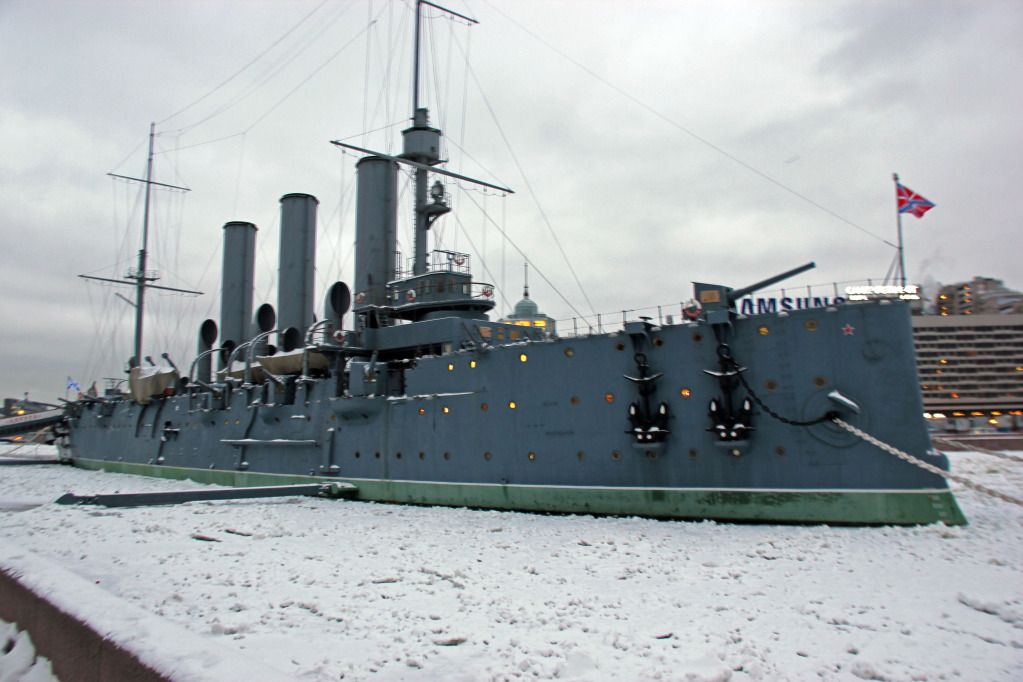 We also just wandered around the city and the beauty of the details really made this city special for me.
A frozen clock, old lamps in the park, a carving on a wall in a residential suburb, the amazing tile work on the only Mosque in St Petersburg and a dragon holding light on an old building. How totally amazing are the details and this is before you even take into account the actual architecture of the place.
We visited the museum of political history which was fascinating. The people that showed us around this museum were open and honest about not only their experiences throughout the various political upheavals over the last century but also their various views on everything we asked and then even some things we didn't ask.
Finally a treat for hubby - a visit to the artillery museum where he got to play with Kalashnikov and we got to see not only historical weapons but also current nuclear armament ready for use at any moment in time. Unbelievable ... yes! Wandering around this place you almost giggle at the ludicrousness of the fact your posing next to a weapon that could / has been used in the past or future.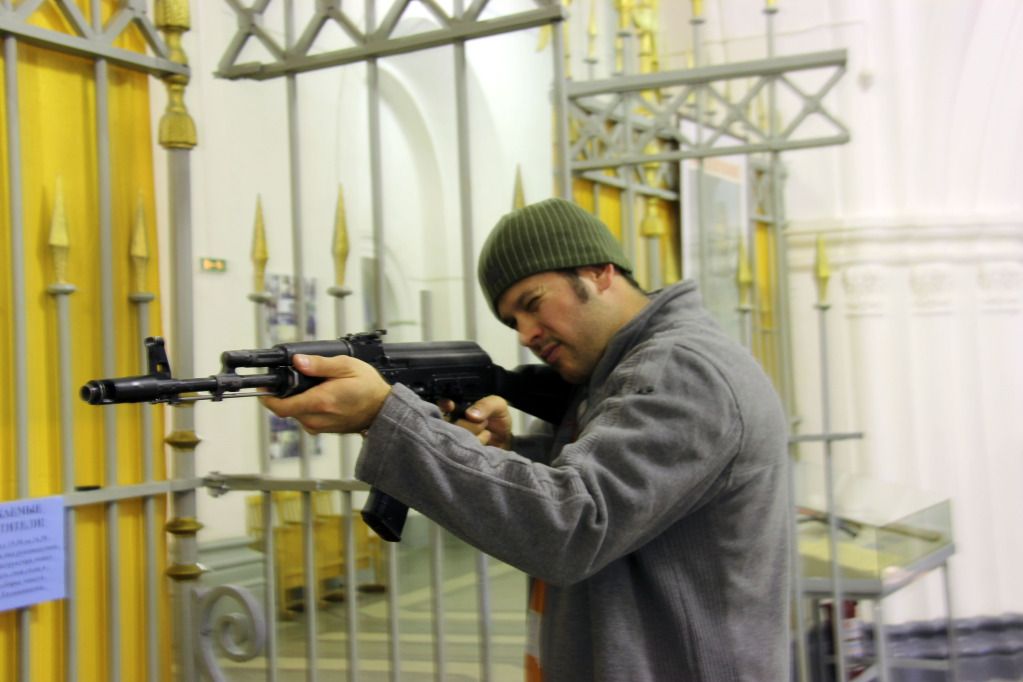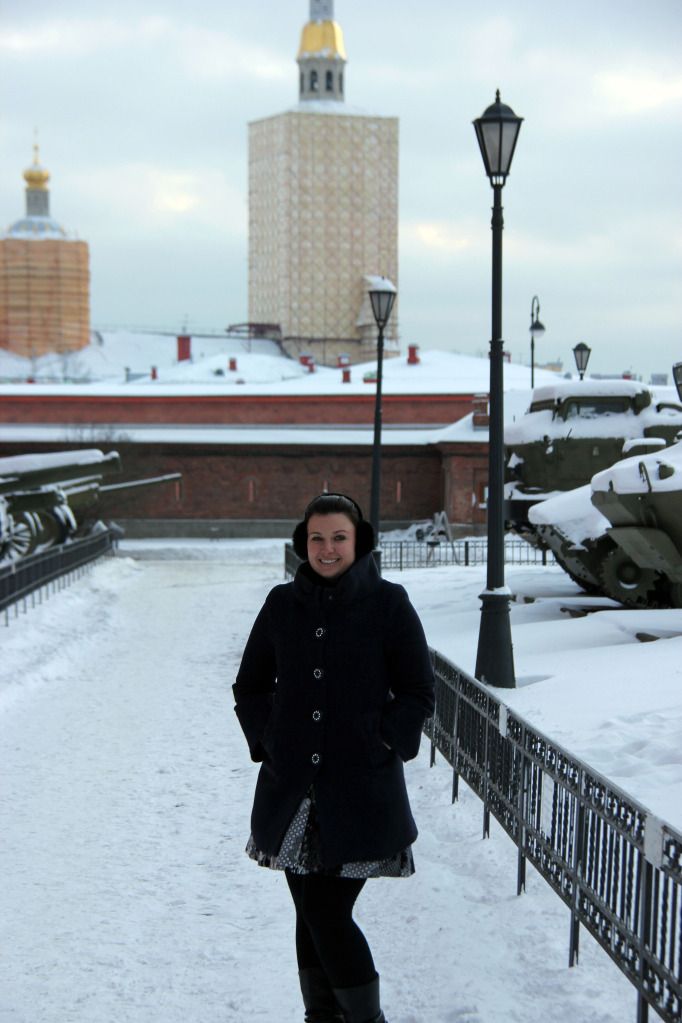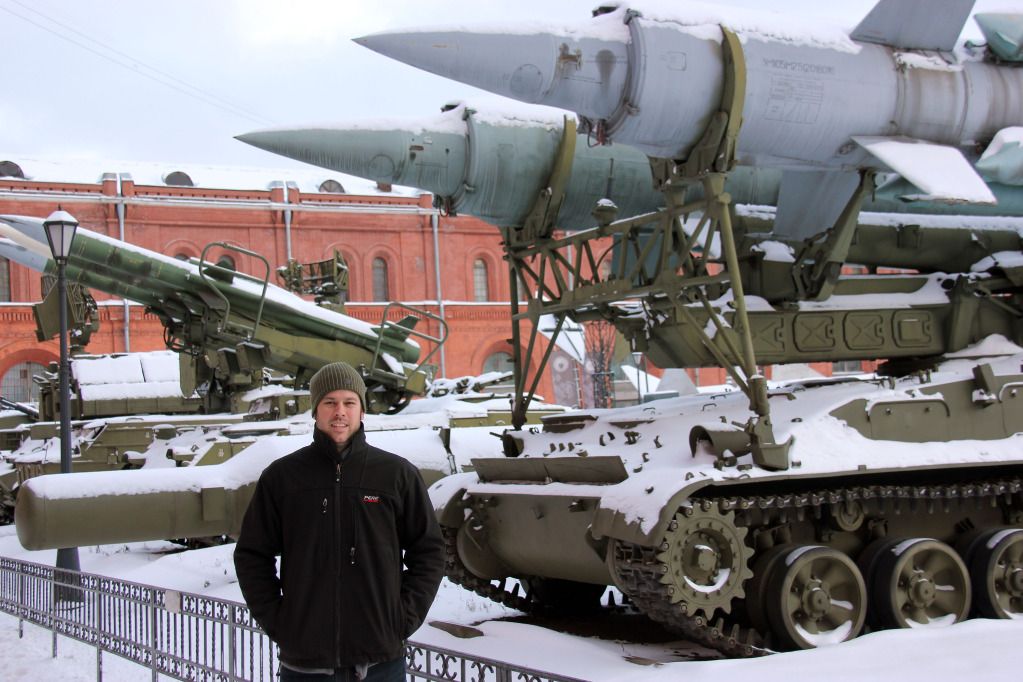 Overall - a brilliant start to our visit to St Petersburg. I am looking forward to learning more about this beautiful city!
OH YES - a lesson hubby also learnt today, when the Russians say something is BIG its possibly a good idea to believe them!