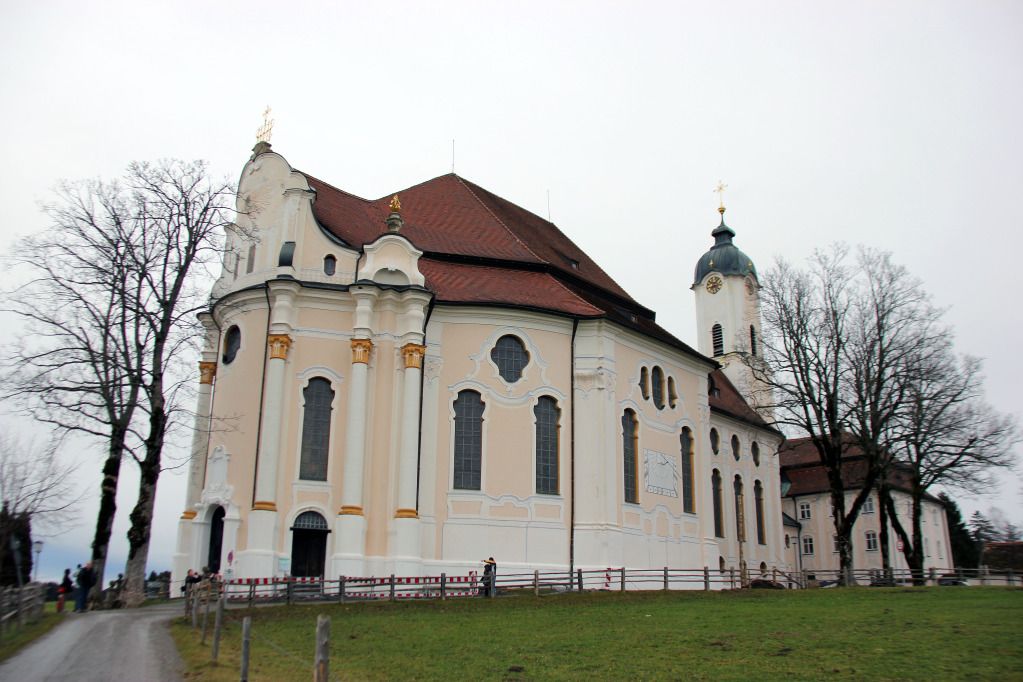 The church in the meadow ... you here the name of this church and it doesnt really convey its specialness ... its a church sitting in a medow in a valley overlooking lovely mountains. The spot is picturesque but you really don't grasp the magic of this church until you go inside.
Inside is heavenly. It's Rococo in the extreme and normally I would be starting to cringe at the idea of such over the top design but this is done in such a pretty subtle way you really can't help but love it.
I LOVE THIS CHURCH. What makes this whole experience even better is that as we walked in the choir and orchestra was just warming up for the Sunday service. The trumpets blasted ... the voices rose and I will admit even my soul smiled at the pure pleasure of being in such a beautiful place listening to such beautiful music.
As we left the church we passed parishioners walking up the hill in the meadow to Church arm in arm chatting to friends and truly appreciated just how lovely this moment was.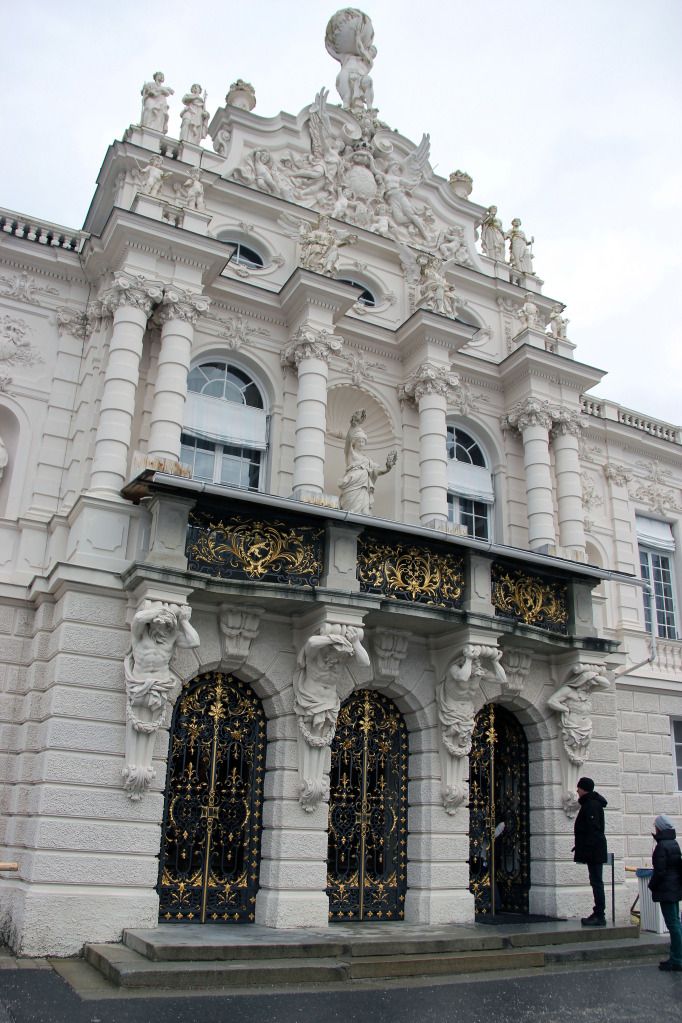 After this was a visit to another one of Mad King Ludwig's palaces ... small but extremely ornate and a quick visit to a small village at the bottom of a mountain that was famous for its painted houses. All the houses we saw are painted in various fairytale themes and were quite charming.
Finally we are off to Lucern and we come to the end of the group tour part of the trip. From now on its the three musketeers on our own ... I'm sure things will go smoothly ... I mean really. What on earth could go wrong!