No more Christmas Markets for us ... instead we finally got to explore the Castles surrounding our hotel. Its actually pretty surreal ... on one side is N

euschwanstein Castle (AKA the Disney Castle) and on the other H

ohenschwangau Castle.
So to start with a tour of the Disney Castle. Built by Mad King Ludwig this castle is ever so pretty each room you walk through is almost fairytale like. We are unable to take photo's of the inside but picture hallways filled with windows overlooking the most glorious mountains and lakes and even a secret cave near the kings bedroom.
Next we headed to his hunting lodge in the mountain for lunch ... only its funny when you add Australians and snow you end up with tobogganing, snow ball fights and a weird looking snowman.
To be honest even though its very unlikely we will have a white Christmas this year this one day of snowy goodness more than made up for it.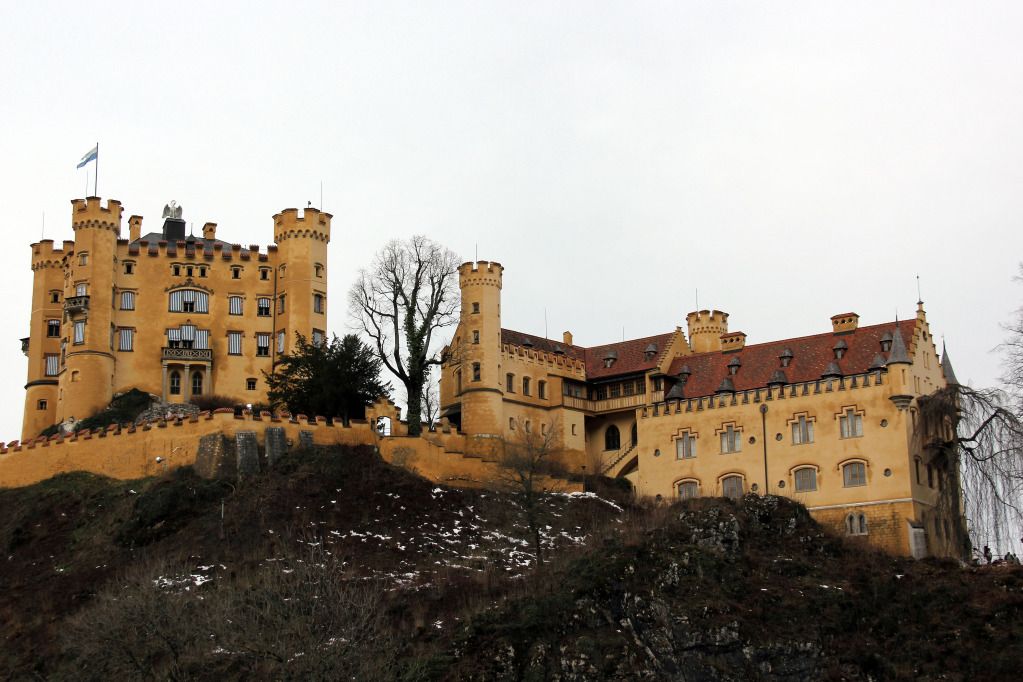 Finally and evening tour through the Hohenschwangau Castle. Not nearly as impressive as Neuschwanstein Castle it was a lovely end to an amazing day.
Also ... I dare you to try to pronounce both those names correctly ... us on the tour are still struggling with this pronunciation. he he he Tomorrow is Christmas eve and although we have no idea what to expect the excitement is high ... Christmas Time !!!