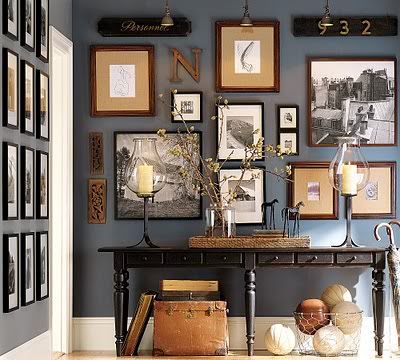 I think it might be difficult for me to take my fabulous ideas like the above image and then tone it down so that you can live with it not just now but maybe even 5 years from now.
I love love love the eccentricity of the above image but to be honest I am not sure how to make that work in my ultra modern house.
This image from Samantha from Black Velvet Chair (
here
) made me think that perhaps it might be possible. I have added a couple more that kind of have the same feel, relaxed formality??? If that even exists.