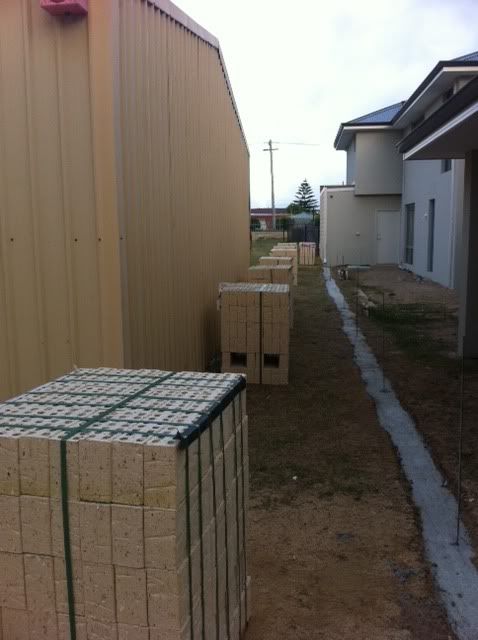 The first bit of very good news I have is that the bricks for the wall have arrived! One step closer to a wall. The really frustrating bit is there is always more than one boundary you need to deal with. We are using the one neighbour at a time strategy because to be honest .... it can all be pretty overwhelming if you let it.
The second bit of very good news is that we now have a front driveway. Oh yes, Paving is down and I think its looking quite brilliant. The colour and texture of the pavers is great, the width is ok although I think it kind of dominates the drive when I add some green stuff to the left it should soften it nicely.
I am really enjoying watching things happen and as mad as this sounds I really do wish I was doing more. I think you appreciate things alot more when you have personally put in the blood sweat and tears and although its really wonderful to see it finish I secretly think to myself .... I wish I was there helping out. I think it would feel a little bit more like my house that way. The only good news is once we get the keys I can almost guarantee you that I will be saying the complete opposite .... you know what they say ... the grass is always greener?