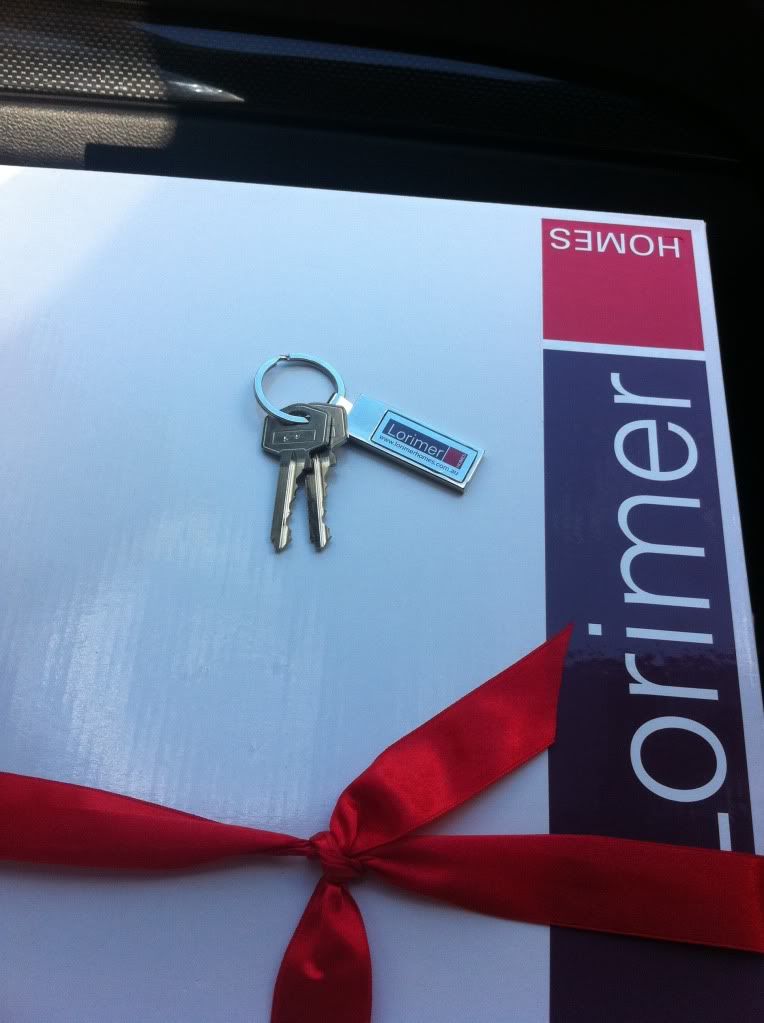 I was far far to busy ..... PICKING UP MY KEYS!!!
Oh yes, I am now the proud owner of a 2 storey home full of concrete and dust!
It was an exciting day finally getting the keys to our house, we celebrated with a bottle of champagne and I couldn't stop bouncing around excited with how wonderful it was. They gave us a lovely little gift basket and even though we all seem to have building horror stories I don't really have anything negative to say about our builder.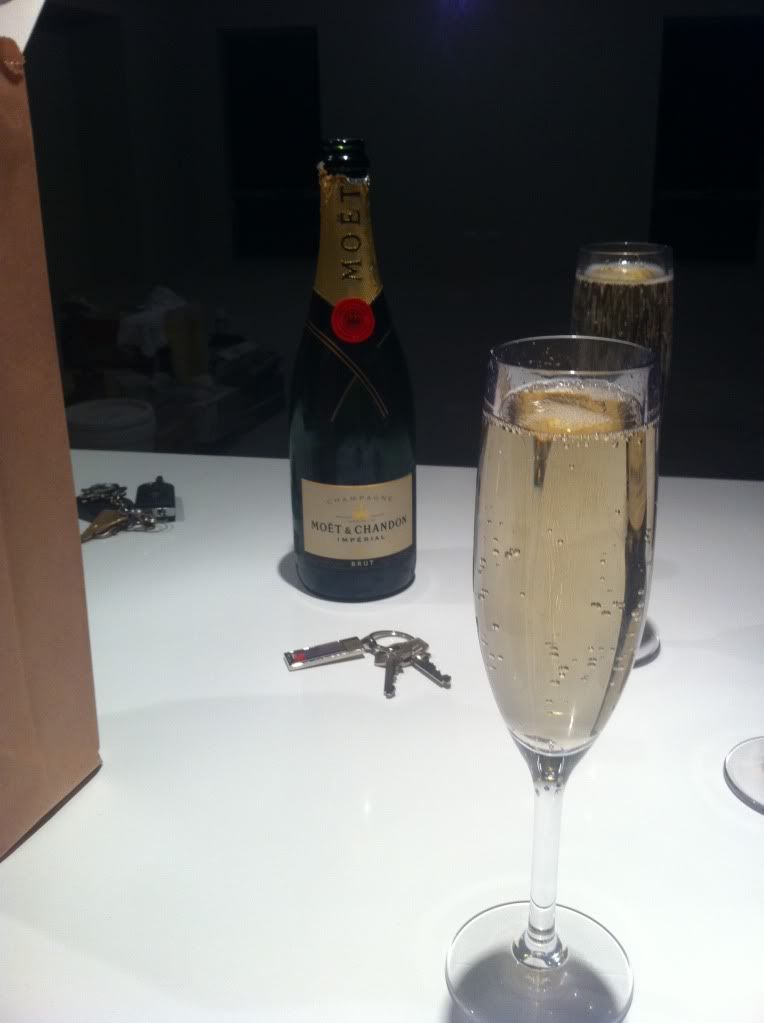 The next day of course dawned with me realising its actually pretty intimidating getting the keys. There is so much to do and I am responsible for everything, I have to balance the budget, I have to organise the tradespeople and I have to make all the decisions. I don't have a supervisor I can trust to oversea everything .... the house is now our responsibility!