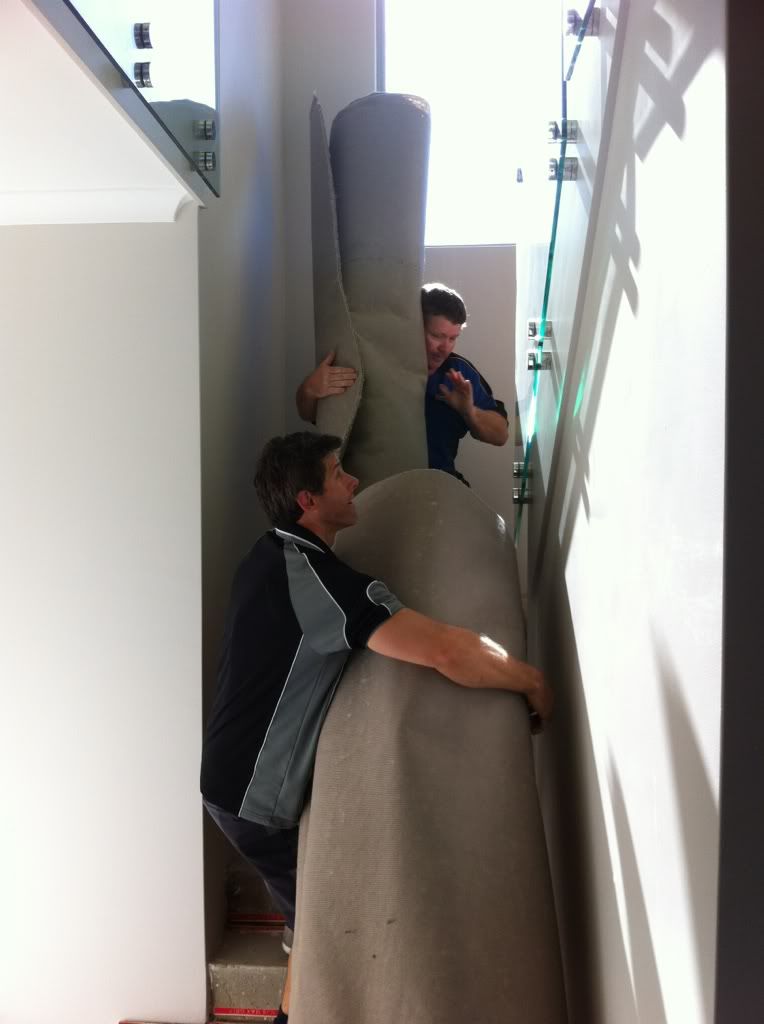 Well my carpet has finally been fitted. I say finally quite loosely because obviously we have only had the keys for 4 days but its done. The entire upstairs and the theatre and sitting room downstairs are now "move in ready" Its an exciting time watching everything finally be finished.
My poor carpet layers had to negotiate a lovely narrow staircase, the owner of the carpet company stressing about my and not damaging my walls and hubby running around taking photos for me sitting at work stressing over it all.
Obviously my favorite room in the house so far is the Theatre with its lovely dark walls but now that the dark shag pile has been added I have to say, this room is awesome!!! The first thing I did was take off my shoes and lay on the floor!!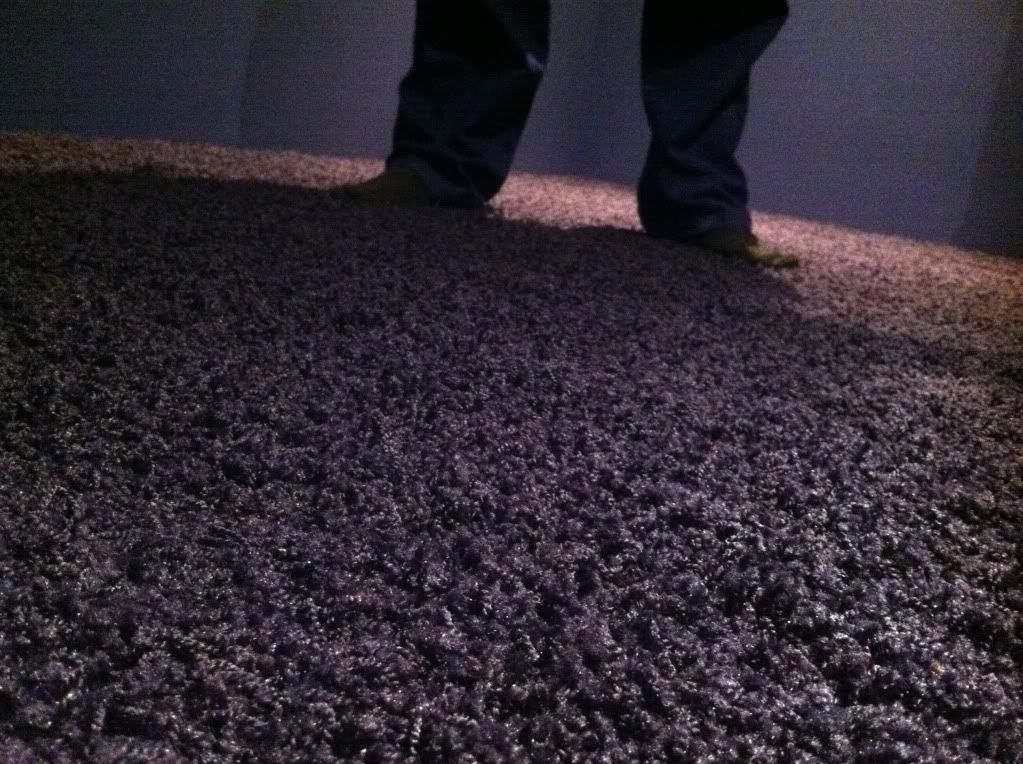 I am so unbelievably happy over the whole thing I just had to share!