So things are going well and we have to say the builder has been awesome but there is always going to be some things that are just .... crap.
Hubby found one on Monday. We have a small planter box build into the house. What we didn't realise until the "rains came" is that they put it under the main slab with no real way for the water to escape .... oh yes but it does get better. They also made sure that one of the downpipes that drains the main front roof falls into this watertight flowerbed!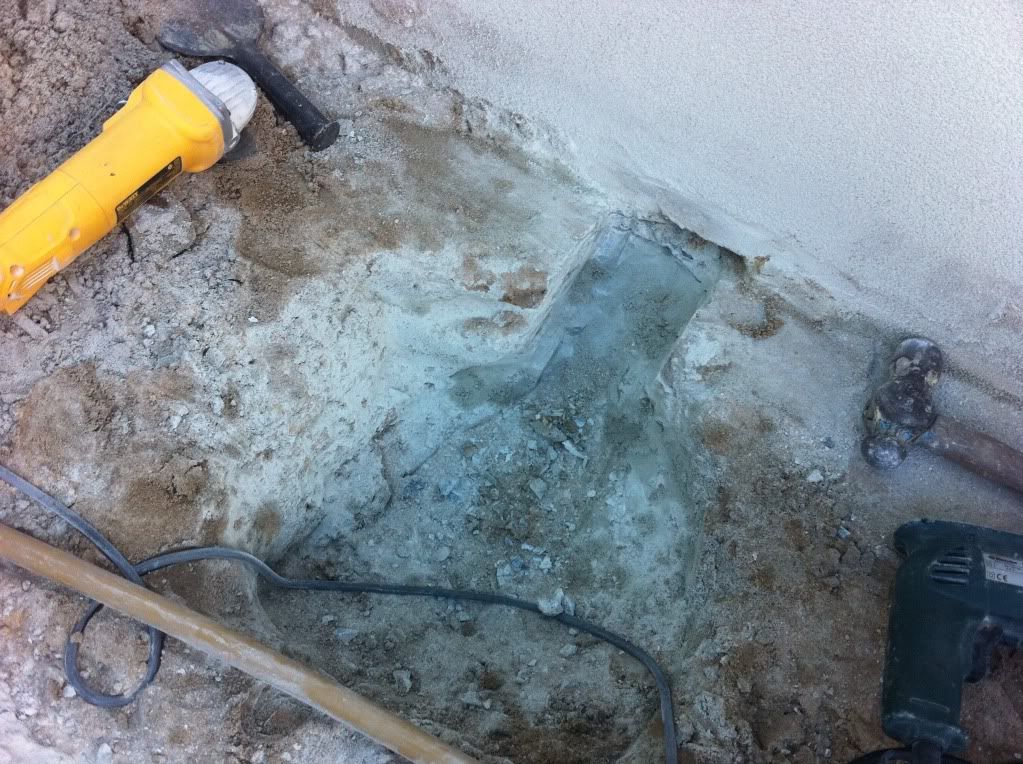 In order to actually make it work we had to put a step up onto the pathway from the driveway .... Surprisingly adding yet another level makes it all very interesting so I'm happy but the extra work hubby had to do for a really simple task .... stupid!
2 days of grinding the slab and cutting through the concrete means we now finally have the drain running into the soak well.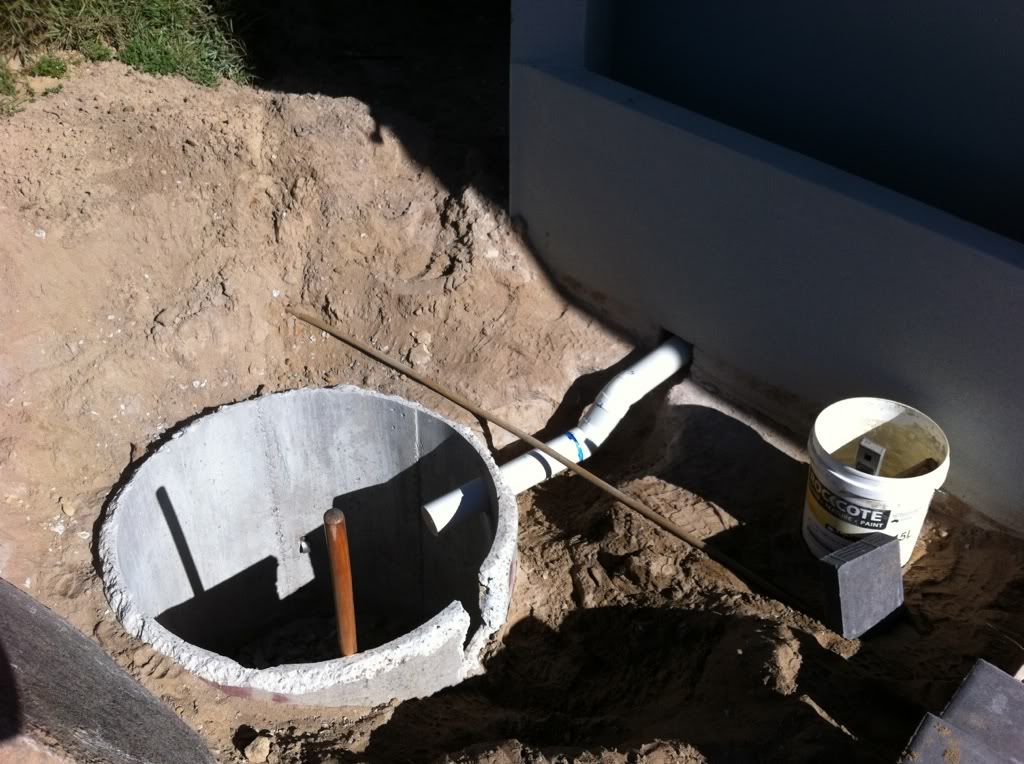 You may ask ... why would this not have been picked up in all the detailed design drawings but downpipes will be at plumbers discretion.