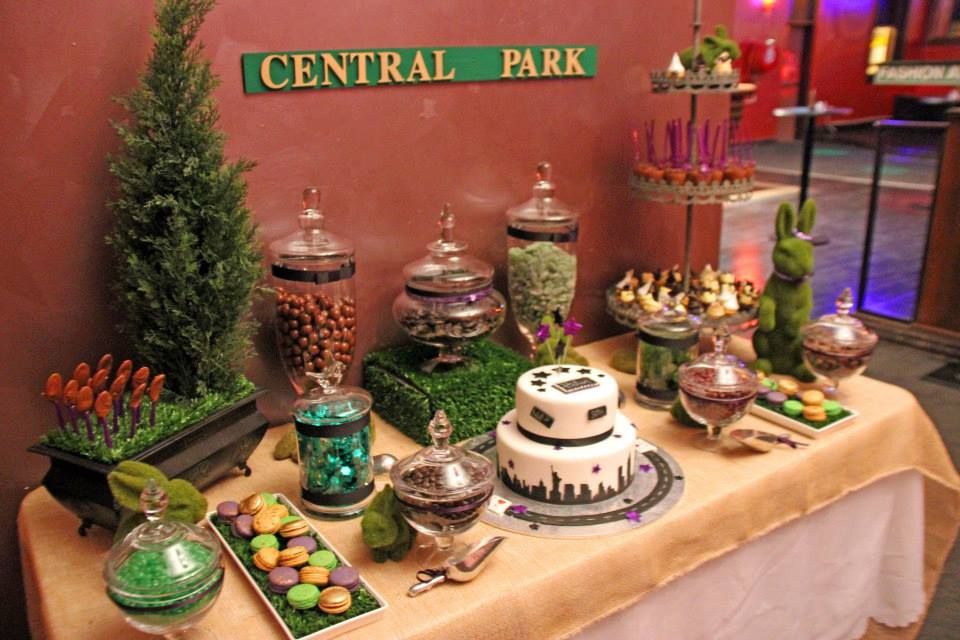 Yet another reason for my absence is that I have been ridiculously busy with candy buffet bookings .... that's right, my latest was for a 30th Birthday with a New York theme. I came up with the brilliant idea (If I do say so myself) of making the candy buffet the central park of the party. Everything was green and grassy, chocolate and minty .... and everyone I spoke to raved about it.
But over and beyond all that it was great fun to put together. It is so very nice to be able to get creative ... to do something pretty and exciting and make others happy.
I seriously enjoy this job and couldn't imagine giving it up!