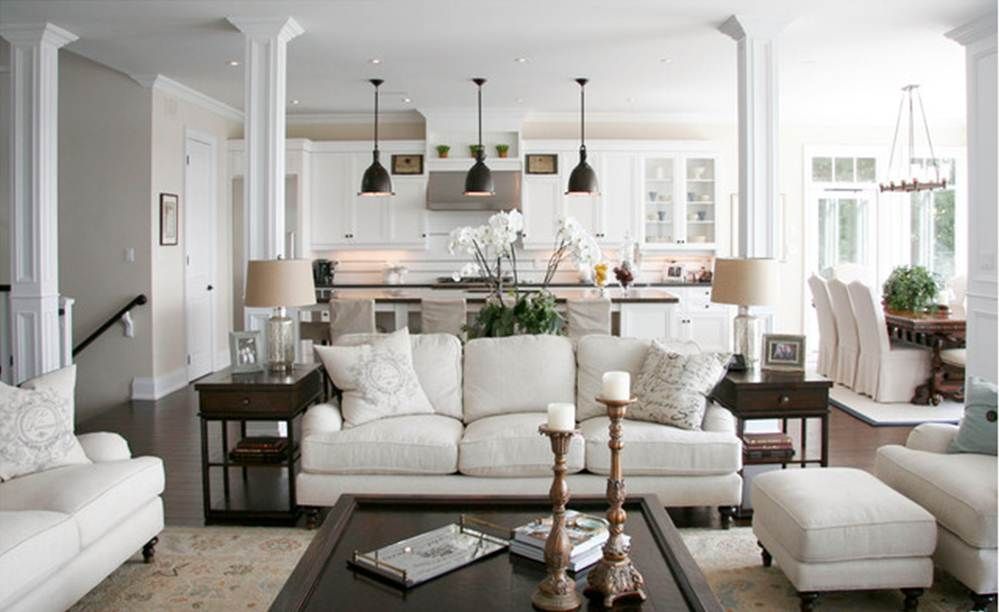 So obviously the whole idea of focusing on one room at a time is a good one ... however every so often I look at the empty spaces and think to myself, "I want it now!"
Beautiful couches and rugs and mirrors ... oh god I love furniture.
It also makes me think about what exactly I want to do with the space ... here are some of my inspirations for the downstairs lounge room.
I think I like the warmth and relaxed nature of the first one more than the formality of the second, a mix of different wood tones, lovely linen chairs ... heaven is the top lounge room.
The bottom one I just love that hint of pale blue and gold. The beautiful light fixture and the restraint in detail is beautiful.