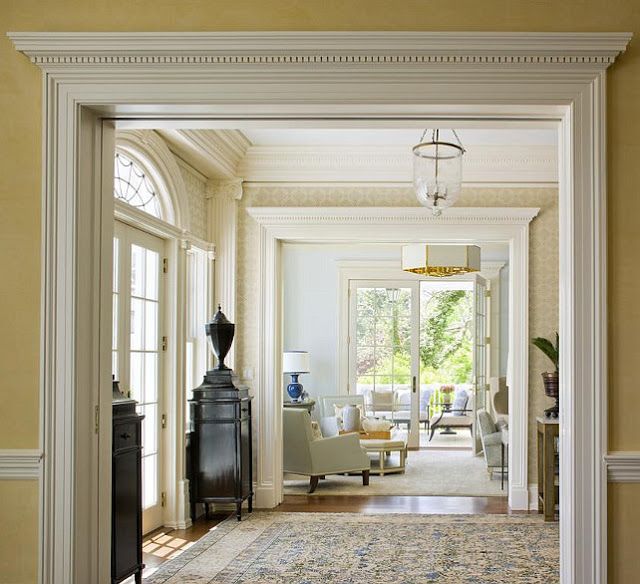 For me, sometimes the most interesting spaces are unusable. What I mean is they are not a room, they have no practical purpose other than moving between practical spaces.
Hallways, entries, corridors. These are the spaces that most people forget.
I find that these spaces help to give a house its personality. These are the bits that don't have to be practical, they don't have to be functional ..... they can just be pretty.
But so often we forget these spaces, we make the corridors plain and boring and functional. We don't see the potential to make them beautiful and elegant and just so .... nice.
Here are a couple of my favourites and let me tell you .... if I ever get the courage to build again be concerned .... because these are going straight into my next house!