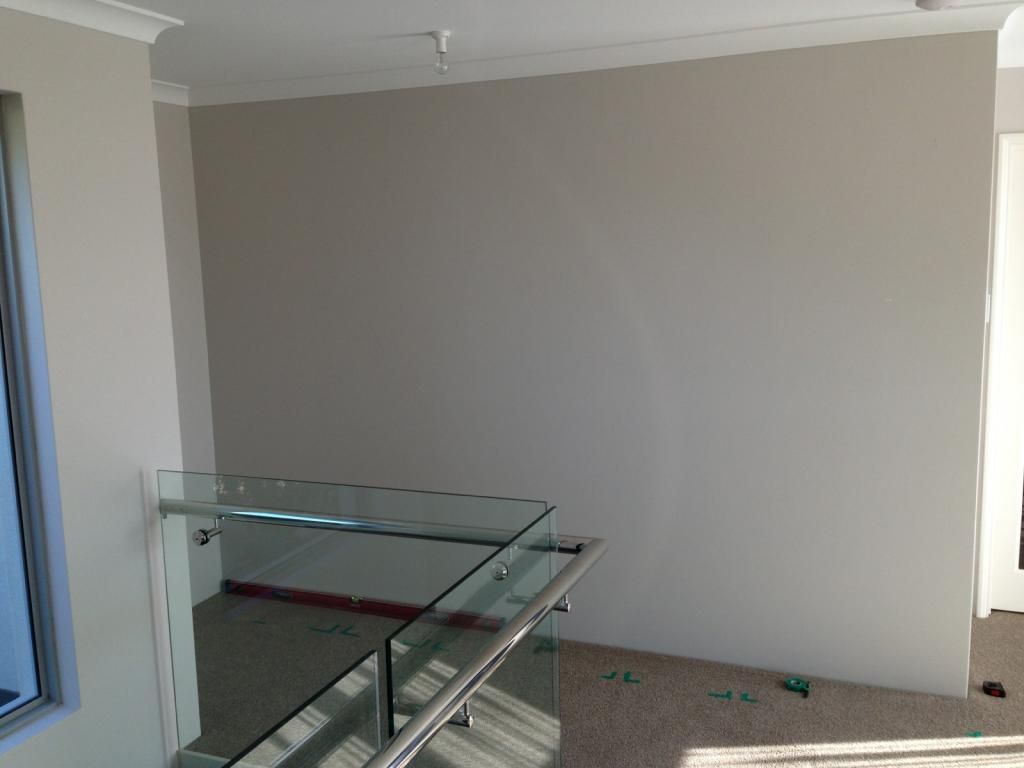 That's right, the library hack has started and like all good Ikea Hacks it begins with a box. OK maybe a few boxes.
All the normal putting the frame together without pulling your hair out steps to start with.
Then we move onto the more detailed work, we wallpapered the back panels of the units with a lovely navy blue and white printed paper.
Then we slid them in to the back and did the usual nailing ect.
Finally we start painting all our trim with a high gloss acrylic paint in the ever faithful Antique USA White.
Such a good start but oh so much left to do - next we are onto spacing and framing it out. Not such a big job though when you think about it - one step at a time.