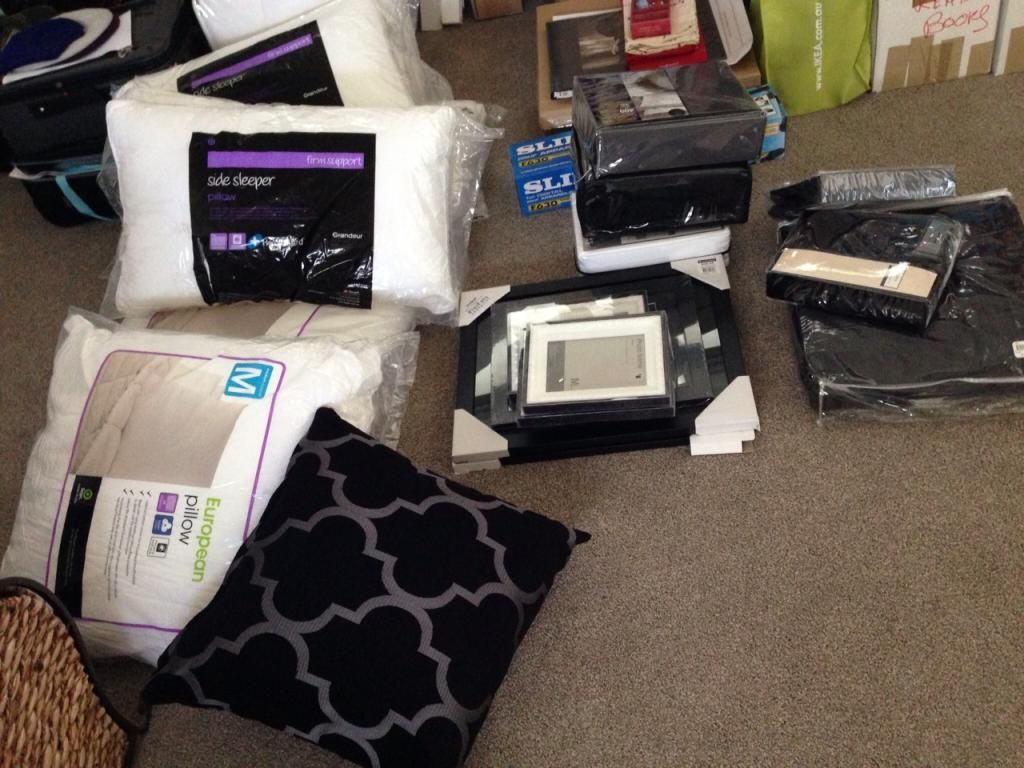 I suppose in order for me to feel I am beating the challenge I have set the big question is .... what type of budget is reasonable for a bedroom. Bearing in mind I am starting with a completely blank slate - furniture, curtains, bedding, decorating and lighting .... so much to incorporate and I really am unsure just what type of a figure I am looking at ... however I am going to say somewhere underneath the $3,000 mark. Now although this may seem high I am still looking for good quality furniture pieces and a room that looks impressive. Normally just a set of drawers are going to be somewhere in the region of $1,200 and a light fixture around $500. I am looking at around $200 just for the quilt cover not to mention pillows, mattress topper, sheets and a quilt just the bedding would be very expensive. Curtains for my bedroom were around the $700 mark and while there is one less window im sure I would be looking at around $400. So overall I am thinking to finish a room totally I would normally try to budget around $4,500 - $5,000. It seems like such a lot as I write it but really, when you start adding things up its amazing how quickly the figure climbs.
So to start with let us hope I can stay under that .... actually let us hope I can stay WAY under that.
As for my progress so far right now I am now onto art work and in order to save money im going to take advantage of cheap black and white photo's I have either found or taken myself. If I go for an eclectic kind of mix im sure it will look interesting and hopefully give it an art gallery type of feel.
Also - I have been able to find plenty of black and white frames .... everything seems to be on sale right now
so im amazed at how cheap the items I really need are!
Overall I cant get over how much fun im having trying to stick to a budget - i will keep you updated with my progress but right now ... Im right on track!