Well yesterday I had the rather surprising pleasure of being called to reception in my office ... I had a delivery that needed to be picked up. Imagine my surprise to find a dozen long stem red roses sitting in a box with my name on them.
Hubby had them delivered early of both my birthday (tomorrow) and valentines day (Thursday) so I can enjoy looking at them while I work all week long.
His quest to make me smile continued when I said I didn't want dinner ... just a few rissoles he delivered me this ....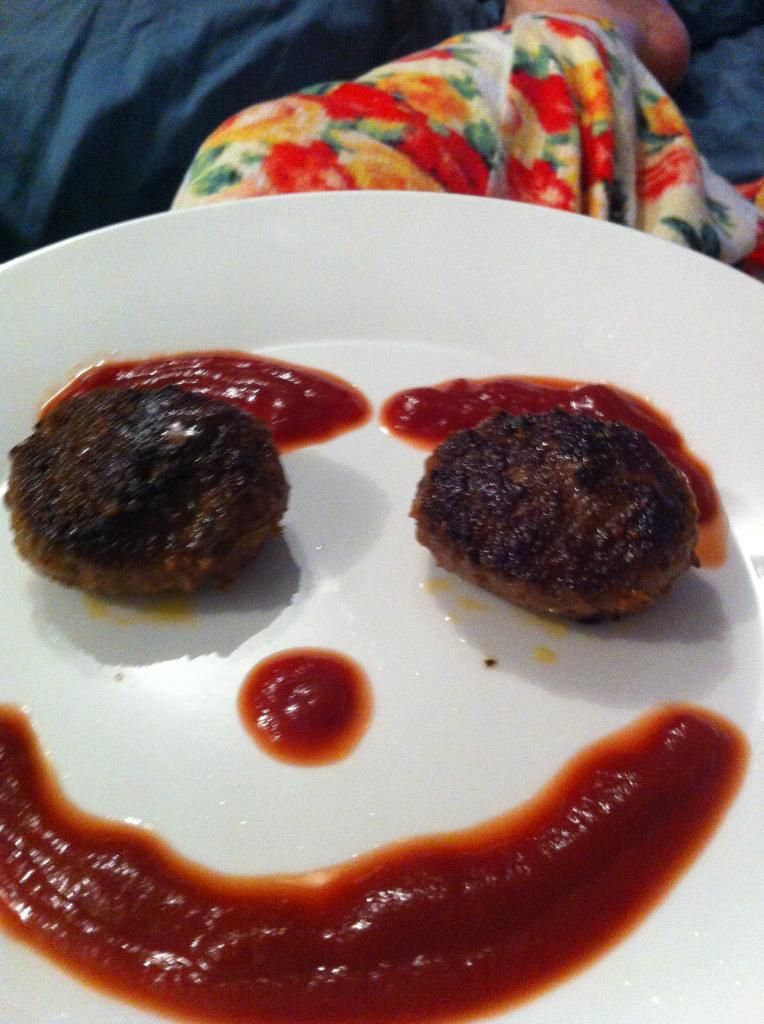 Obviously right now I am feeling very loved despite my old age. Add to that the fact that 3 people who have found out I'm nearly 30 have stressed I don't look any older than 26 and I must say .... the end of a decade stuff isn't half bad!
Onto other news, tonight is my photo club meeting and as per my new years resolution (submit 3 photo's every month) I am anxiously awaiting feedback on my images. This month the 'theme' is framing either naturally or taken literally. I have done a bit of both and god am I hoping they like these shots!!!