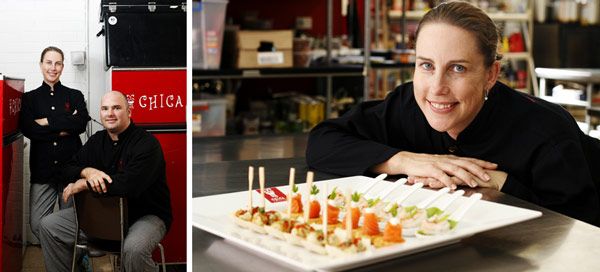 So obviously with a bond style party the food has to be AMAZING ... really can you see the darling Mr Bond chowing down on some subway? Nope - me neither ... so catering was a priority.
I decided on a small local company called Chica Catering who I have used alot in a corporate capacity.
Their food is amazing, their staff very professional and I can trust them to do a good job.
Now the food choices .... Stacks of food choices but here is what I have come up with.
Seared beef on a roast garlic crouton with peppered cherry tomato

Beef, Porcini and shiraz pie with

Chicken and grain mustard roulade with golden puff pastry

Spiced duck and orange salad with beetroot crisps served in a cocktail spoon

Petite chicken ciabatta burger with tomato relish, aioli and spinach

Lamb and feta kebabs with a tomato and mint jus

Japanese crumbed pork belly with chilli and soy served in a pine boat and a cocktail fork

Coconut prawns with mango salsa
Something more Substantial at the end of the night