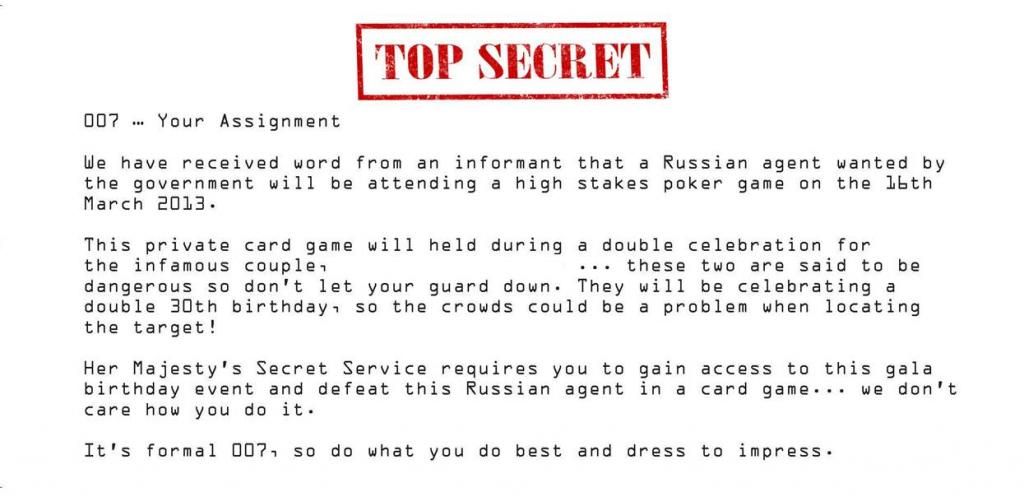 Well .... Now that the room is done I can afford to focus on more exciting things, the main one being my bond inspired birthday party.
Obviously with only 10 days until the big event plans are well underway but I thought I might show you a few bits a pieces I have been putting together as a teaser to the big event.
Today is the invite ... and I think its super cute. Obviously my darling husband laughed and called it geeky! That's right, geeky!
What do you think ... cute or geeky? Would you be excited to get this in the mail?