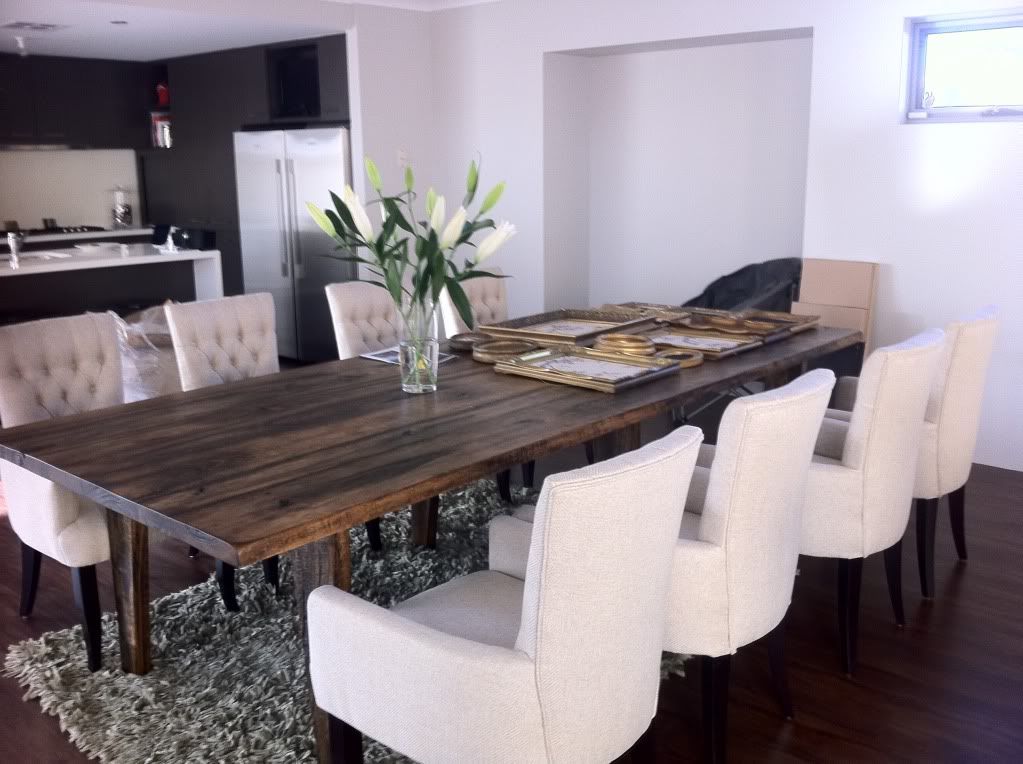 Funny story .... I may have brought dining chairs that don't actually fit under my dining room table.
See they almost fit but they don't. Did I buy them knowing they wouldn't fit .... yes .... however in my defence they do fit under the table they just don't fit in between all of the legs.
He he he - Dad's response, "we can make it fit this time possum but in future ... go into my shed and put one of the pretty coloured tape measures in your purse!"