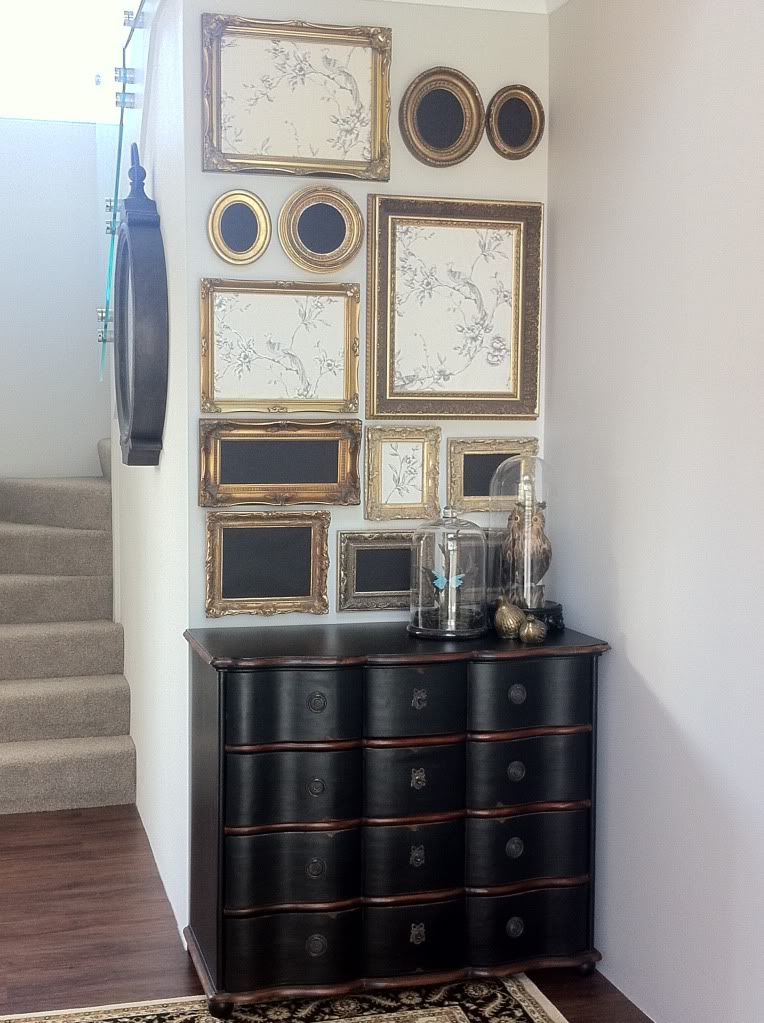 I have been going on and on about my lovely gilt frames and finally I am happy to say - they are up!
Now I love having them on the wall - they are so pretty, crazy busy but pretty however I'm starting to think the patterned wall paper in side is just that step too far?
Maybe I need to make them all black - maybe I need the insides to be the same colour as the walls.
To be honest I just don't know but I'm going to have plenty of fun making it work!