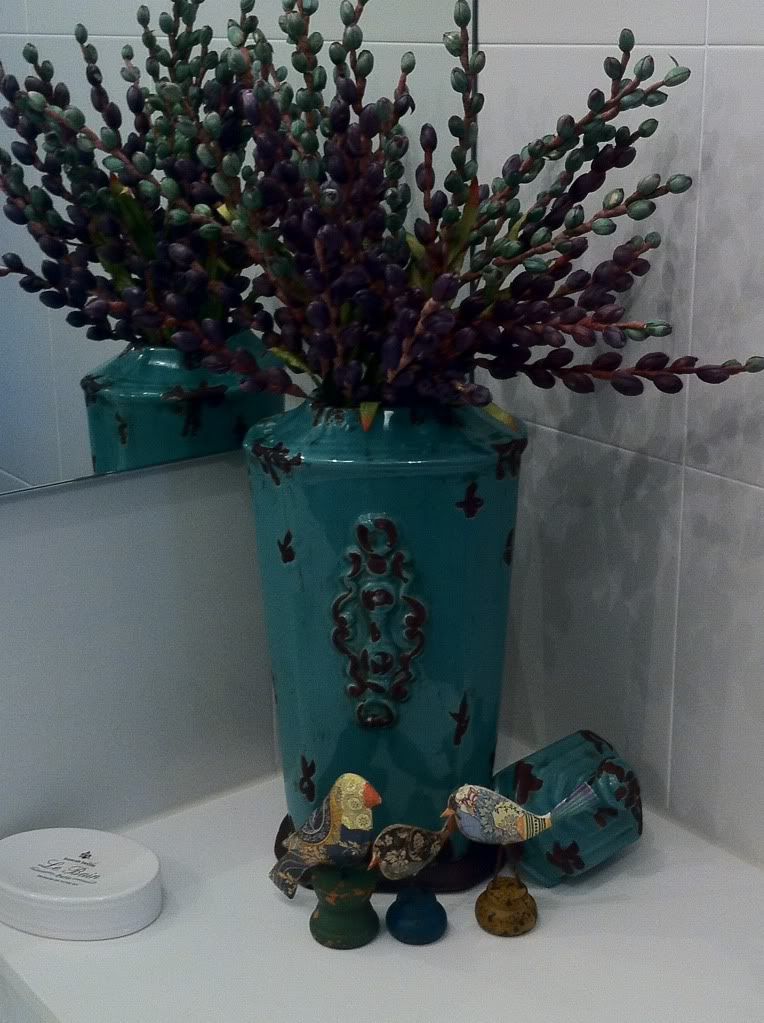 Its so very nice to start focusing on the finishing touches of a few rooms.
Don't get me wrong the rest of the house is an empty shell but three rooms are finishing. One of these is the downstairs powder room and on the weekend I dressed it.
I am going for mint greens and lovely pastel purples.
What do you think? Pretty Right?