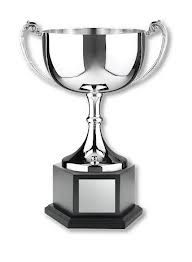 So as some of you are aware a few months ago I actually joined a local photography club and one of the benefits of the club is that each month you submit 3 photo's which a critiqued and judged by a different expert.
If they are good enough they can even receive an award either gold, silver or bronze.
Gold = A Terrific Photo - excellent composition - sharp, well defined, technically correct and worthy of entering into a competition.
Silver = A Great Photo - most aspects of technical correction - with small effort(s) would make a competition image.
Bronze = A Good Photo - worthy of a mention and artistically interesting. Some aspects could be improved, but you are on the right track!
I submitted 3 photo's this month and of those two won silver awards. Apparently these two are great photo's. I'm quite chuffed because out of all the "novice's" (those who have been with the club for under 6 months) my two were the top two judged with one coming in behind me in Bronze.
So big pat on the back to Miss V for the win ... now I'm already pouring through my other pictures trying to find that next BIG picture!