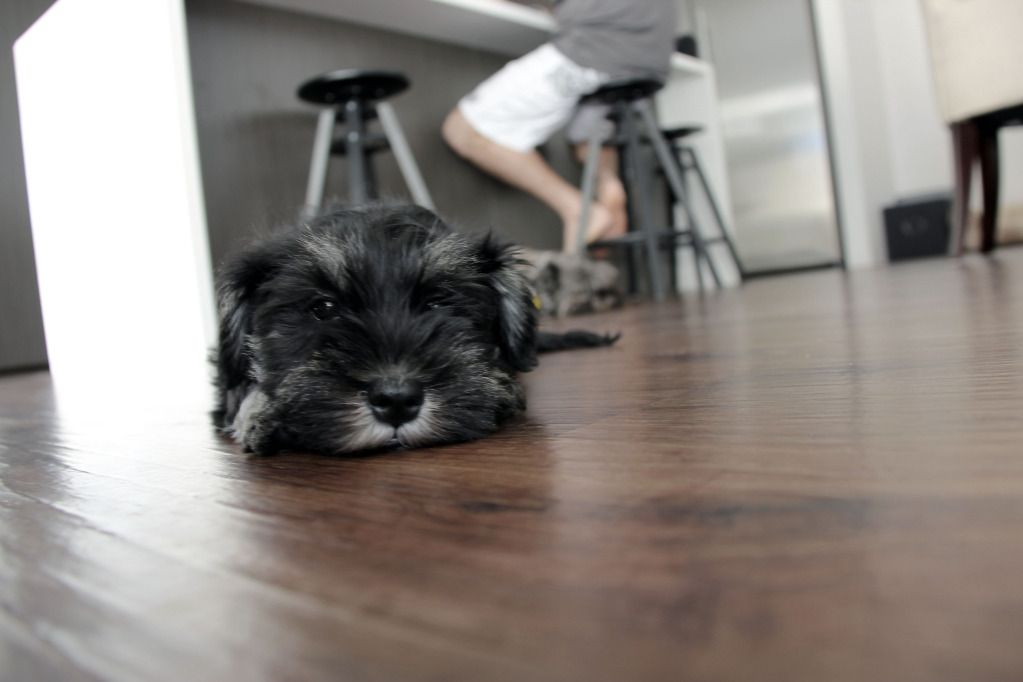 So perhaps I have been keeping a secret .... a very exciting secret about a new member of our family.
The time has come to spill said secret and I am very happy to introduce you all to the newest member of the Vintage family.... Tilly.
Tilly is an 8 week old black and silver minature schnauzer from Queensland and is the new playmate of our current puppy Lacey.
Together these two are bound to cause havock and mayhem where ever they go (my house mostly) so obviously we are very excited for the crazy to begin.
Right now we are battling with toilet training but im sure very soon we will be on the road to recovery - I am extremely happy with our floors as they are holding up well under the copious amounts of spray and wipe we are needing to use!