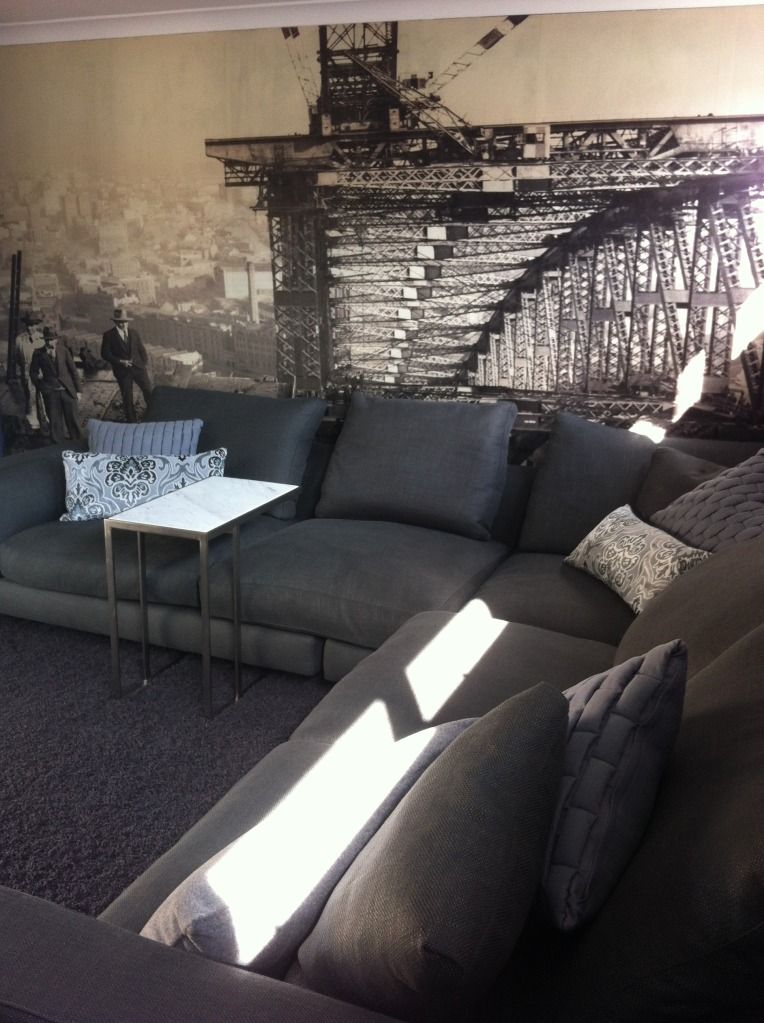 So for the past two years you have had to listen to me harp on about the amazing image I found in the NSW archives of the Sydney Harbour Bridge being built.
I am happy to say at very long last my dreams of a wall mural are now a reality. The mural is up, the final details are almost complete and the room is starting to look finished.
New cushions, new sliding side tables and some lovely blown glass bottles help make this room special.
Dont get me wrong, there is still skirting and the DVD cabinets to go but to be honest it finally feels like things are getting done.
What do you think? Did this room turn out like you though it would??? Do you like it or is it a little bit too "out there?"