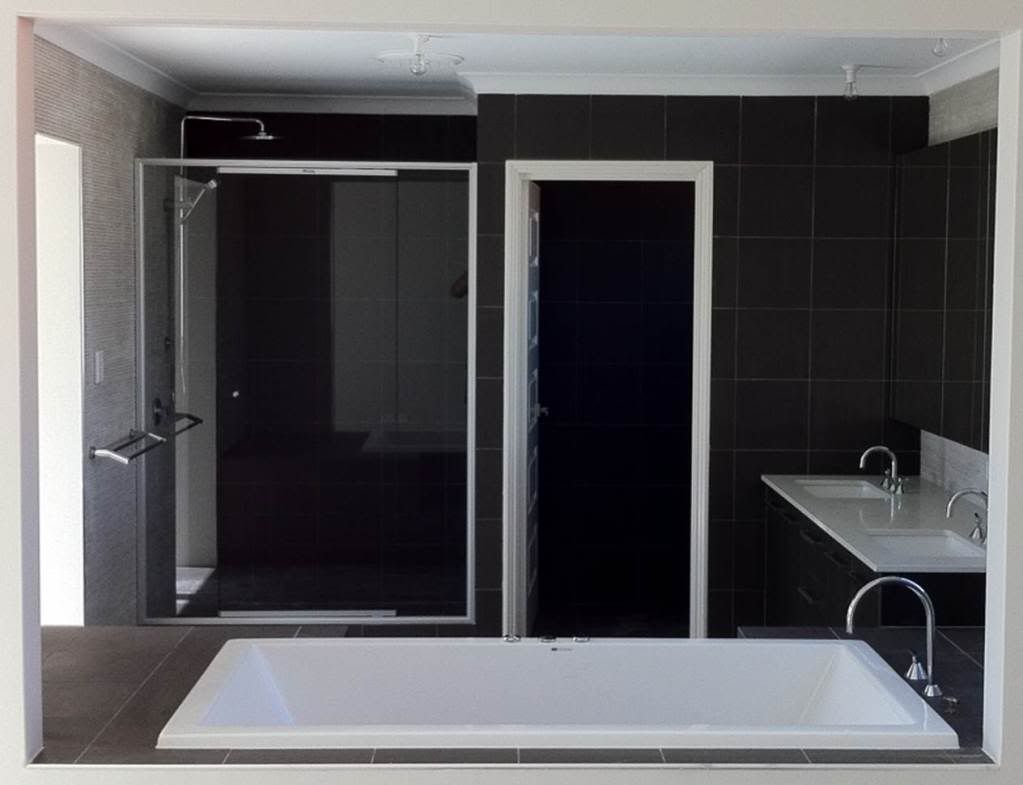 My wonderful hubby came home last night and I was lucky enough to get some picture updates of the house.
We have been told PCI is going to be next week which means I will be getting the keys in days as opposed to weeks or months.
A couple of things that were issues have been fixed - the bath spout has been moved forward so it now actually pours water into the bath
I am loving the undermounted sinks and the lovely stone tops. For me the tiles just keep getting better and better and I just can't wait to actually live in this bathroom!!!