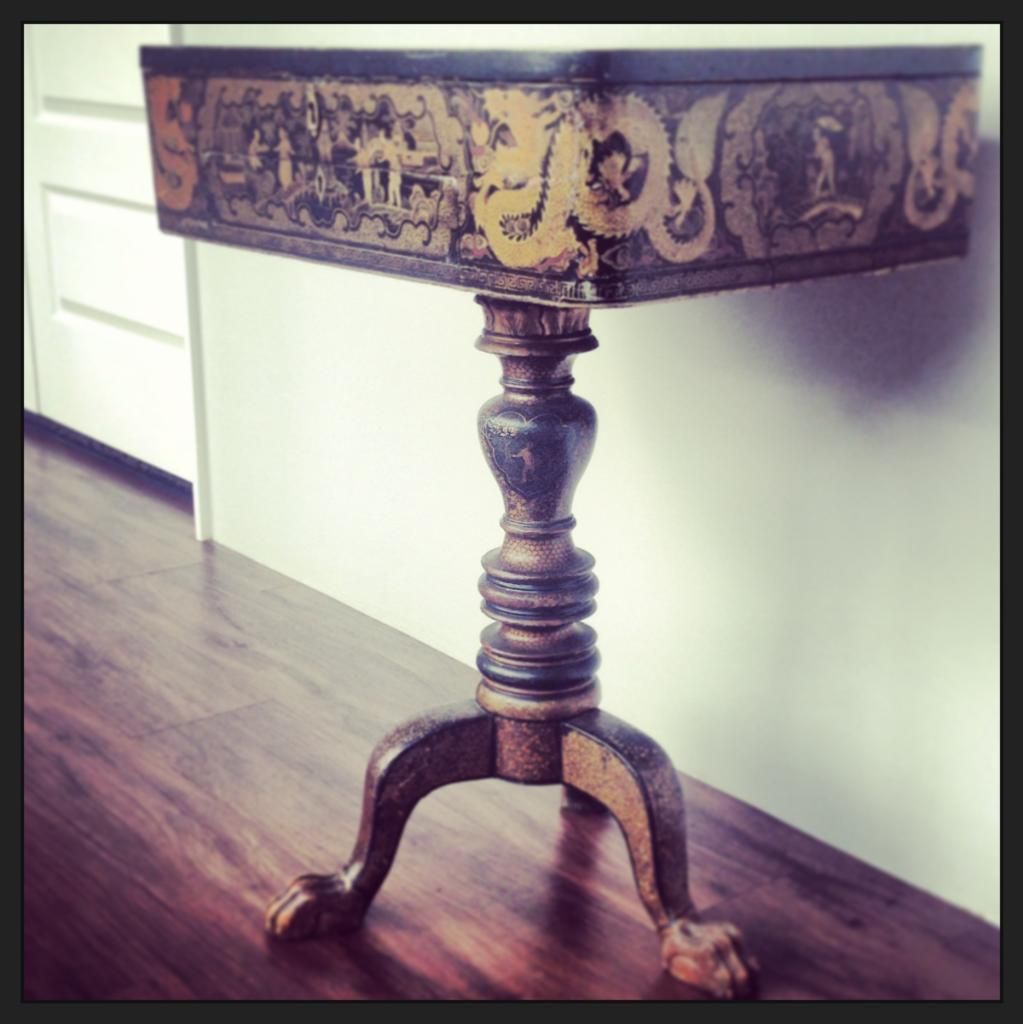 That's right, Miss V has been shopping yet again and this time she is actually jumping up and down with excitement.
Why .... because she found the most AMAZING side table ever. Think black lacquer, think beautiful detail, think hidden compartments and finally think lions feet!!!
Such a cool piece and I'm desperate to find out details. Only I can't seem to find anything on-line.
However .... slowly slowly, I will discover it secrets but for now, I'm just happy to admire it!