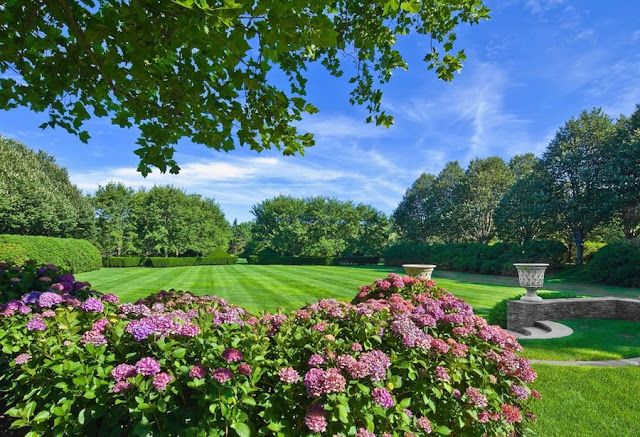 So the garden plans continue and it seems to be a lot of backward and forward - planning levels of garden beds, trees and even the ground levels seems to go around and around in circles.
Hubby and I negotiate, we talk, discuss and then argue our point if necessary. Deciding on a particular species of tree or plant in the garden centre was almost humorous with both trying to sell their favourites to the others with no success.
Now during all this we are mindful that the block is small - the gardens are tiny and every decision we make is vital. I sometimes imagine it would be both easier and harder to have more space.
Would we still agonise over the smallest detail or would we be a bit free'er with our design?
These gardens certainly give the impression they just sprung up without might thought? This is a future dream perhaps .... a far distant future dream!